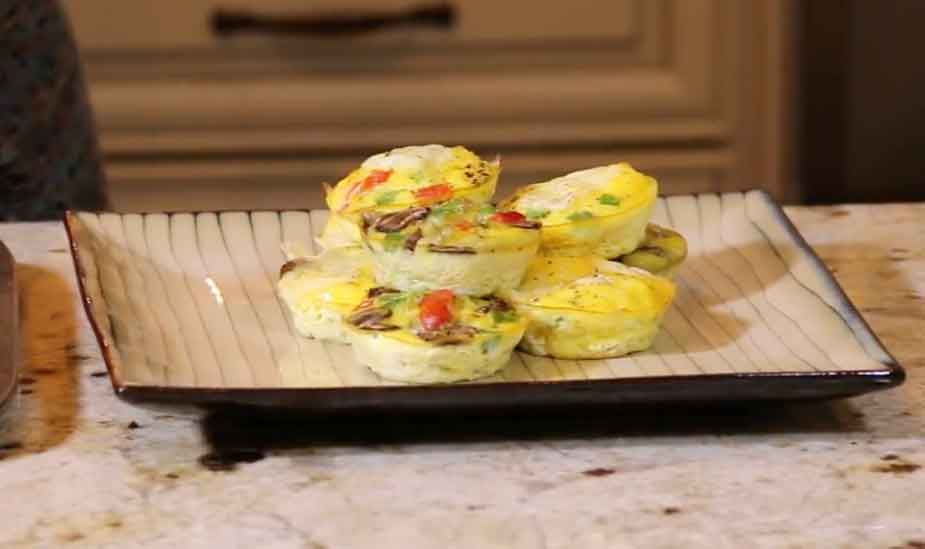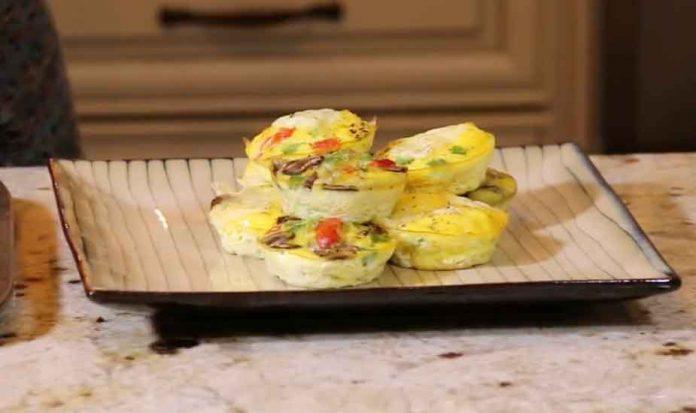 Egg muffins are the perfect on-the-go breakfast. Make these the night before and have them in the morning! They're super simple to put together and you probably have all the necessary ingredients in your fridge right now.
Egg Muffins are a Simple and Healthy Breakfast
You can fill your egg muffins with whatever you like but we recommend lots of veggies! Spinach is great for these along with peppers, mushrooms, and even broccoli! Fill these up with veggies for a fiber and vitamin-packed breakfast.
The best part about these egg muffins is that you can grab a couple on your way out to work or school. They'll keep in the fridge for about 5 days, so you can make these over the weekend and have them ready throughout the week.
For your protein, you can add in ham, turkey, sausage, chicken, bacon – whatever you like! Try to go for nitrate-free options for an even healthier breakfast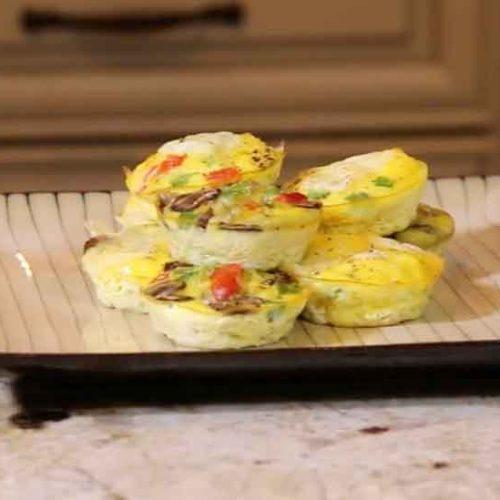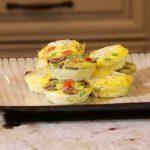 Egg Muffins
These egg muffins are so easy to put together. Prep the night before, and grab and go in the morning. An easy and healthy breakfast!
Ingredients
7-12

Eggs

lightly whisked (depending on how big you want to make your egg muffins)

pieces

Vegetables

sliced or chopped into small(bell peppers, tomatoes, mushrooms, spinach, any leftover veggies work great here)

pieces

Ham

bacon, sausage, smoked salmon, chopped into small(optional)

A sharp cheese

shredded or grated (parmesan, sharp cheddar, etc.) (optional)

salt and pepper

cups

Cooking spray

or use silicone muffinor ramekins
Instructions
Preheat oven to 350° F.

Prepare 12 cup muffin tin by spraying with cooking spray or rubbing with oil or butter (or use silicone baking cups, which do not require greasing).

Pour whisked eggs into muffin cups. These can be made as large as 1 egg per cup, or you can use as few as 7 eggs for 12 cups, if you want to make smaller portions.

Once egg has been portioned out, fill with your favorite veggies and other fillings.This is a great way to get kids involved and also customize to different preferences.

Season all of the cups with a little salt and pepper, and bake in the oven for 15-20 minutes.

They are done when they have puffed up and are no longer runny in the center.

They will deflate a little as they cool. These can be stored in the refrigerator, and reheated in the microwave for about 30 seconds, for a quick on-the- go breakfast. They will keep for about 5 days.
More Healthy Breakfast Ideas: