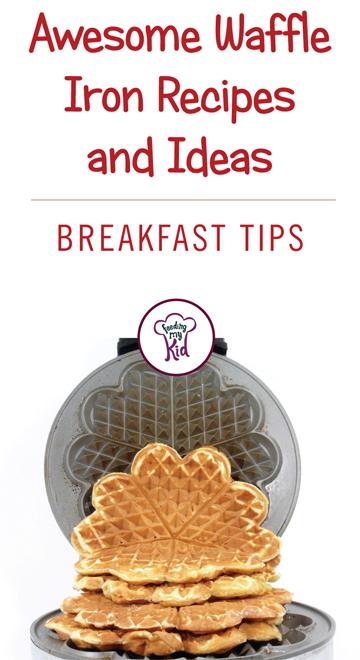 Waffles make the perfect breakfast. They are amazingly delicious and easy to make, but not always the healthiest option. Wondering how to make waffles healthy?
There are many ways to make waffles healthy! Instead of using flour or pre-made store bought waffle mix, use whole wheat flour.
You can also make it healthier by using flaxseed and wheat germ.
Check out this video to learn all the ways you can use your waffle iron! There are lots of things you can make that aren't waffles!
Check Out This Video for The 7 Best Waffle Iron Recipes
How To Make Waffles Healthy
Millet flour: this has more vitamins and minerals than traditional flour.
Buckwheat flour: high in fiber and other nutrients.
Almond flour: a healthier, protein-rich alternative to traditional flour.
chickpea flour: high in protein and full of nutrients.
Quinoa flour: a unique, nutty flavor and one of the healthiest flour alternatives.
After you make your waffles, be sure to use some healthier alternatives to syrup. If you are going to use syrup, use natural maple.
Also, think about using some natural peanut butter or almond spread on your waffles to add more protein, flavor, and a little more nutrition to your meal.
Also be sure to take a look at our quick and easy waffle recipes for more recipes ideas.
Check Out These Other Great Breakfast Ideas:

The information on this website is designed for educational and/or entertainment purposes only. The information provided is not intended to be a substitute for informed medical advice or care. Please consult a doctor with any questions or concerns regarding your child's condition. You should not use this information to diagnose or treat any health problems or illnesses.