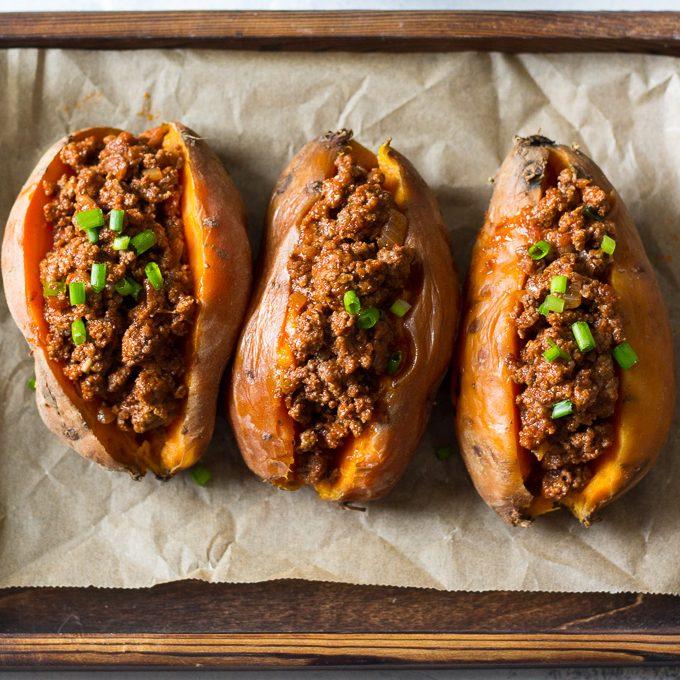 Delicious and Vitamin Packed Sweet Potato Recipes
Sweet potatoes are definitely one of my favorite veggies. They're way better for you than white, starchy potatoes and they're packed with vitamins. So we had to put together a list of delicious sweet potato recipes for you to add sweet potatoes to your weekly meals.
One of the awesome vitamins that the sweet potato has is beta carotene. Beta-carotene gives sweet potatoes and many other veggies like carrots and leafy greens their vibrant color.
Sub in a sweet potato for any potato in your recipes. They do have a more moist, sweet taste compared to the regular white potato, of course. But they're better for you and more nutrient dense. Give these a try! You might just love the sweet potato.
Love These Sweet Potato Recipes? Check Out These Other Veggie Sides:
Garlic Butter Smashed Sweet Potatoes With Parmesan Cheese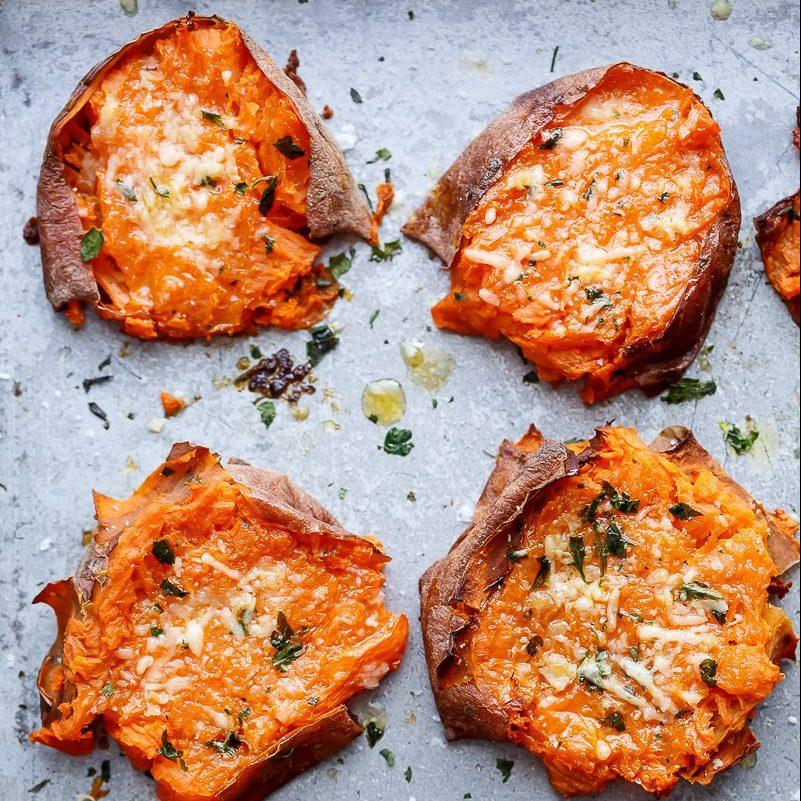 image credit: cafedelites / Karina
Get the recipe here for this Garlic Butter Smashed Sweet Potatoes With Parmesan Cheese
Sweet Potato Hash Egg Cups
image credit: fitfoodiefinds / Lee
Get the recipe here for this Sweet Potato Hash Egg Cups
Easy Paleo Chili Stuffed Sweet Potatoes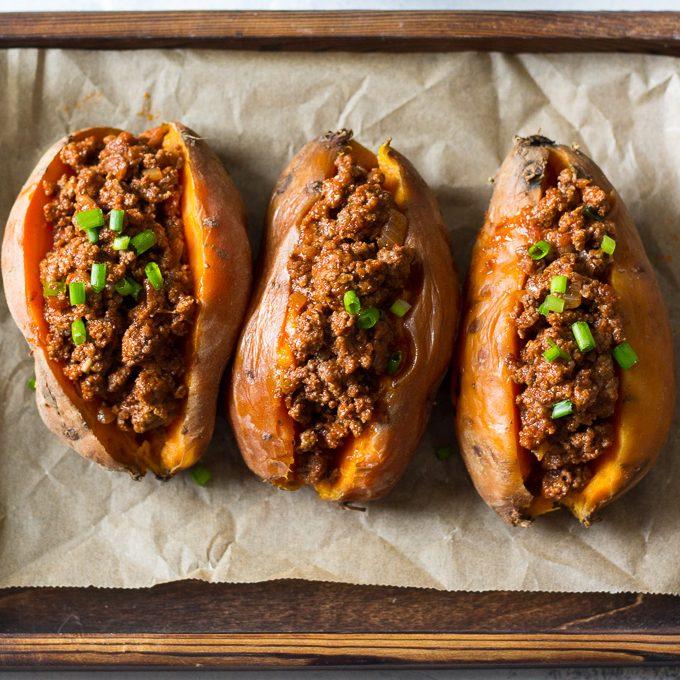 image credit: paleorunningmomma / Michele
Get the recipe here for this Easy Paleo Chili Stuffed Sweet Potatoes
Spiced Herb Roasted Sweet Potato Wedges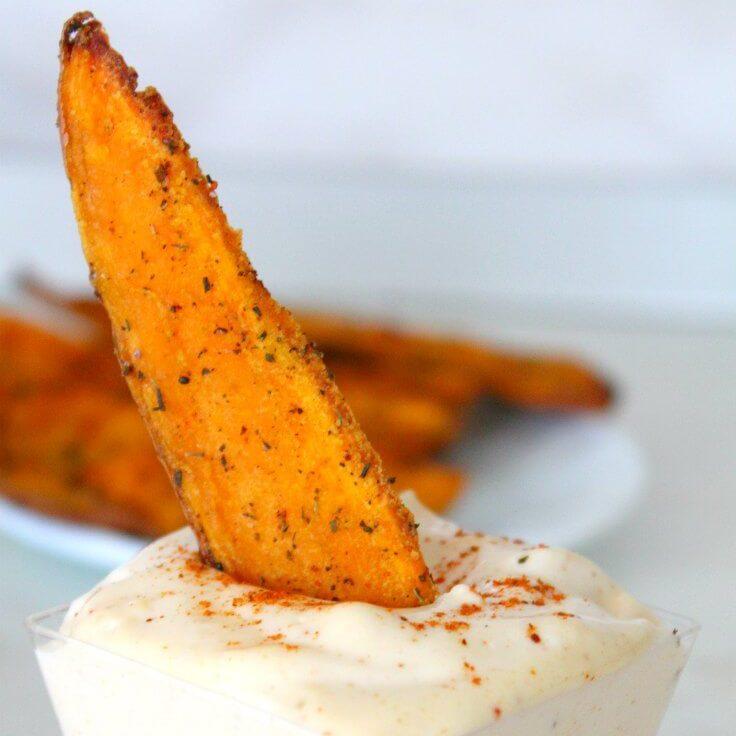 image credit: theseamanmom / Petro
Get the recipe here for this Spiced Herb Roasted Sweet Potato Wedges
Sweet Potato Casserole With Marshmallow and Pecan Streusel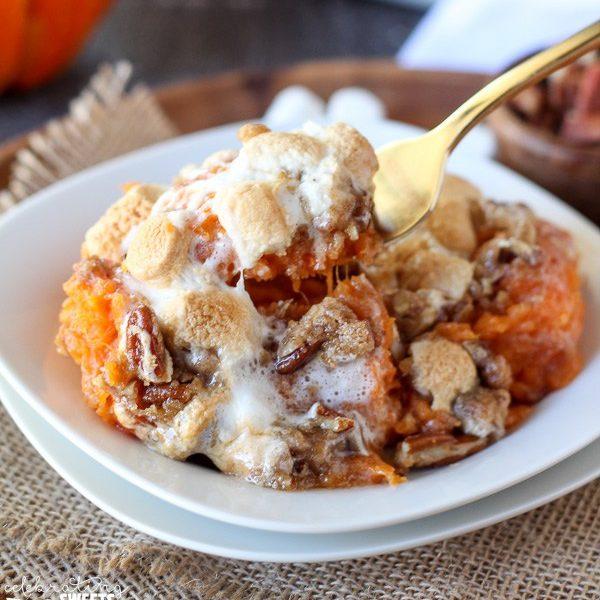 image credit: celebratingsweets
Get the recipe here for this Sweet Potato Casserole With Marshmallow and Pecan Streusel
Healthy Sweet Potato Waffles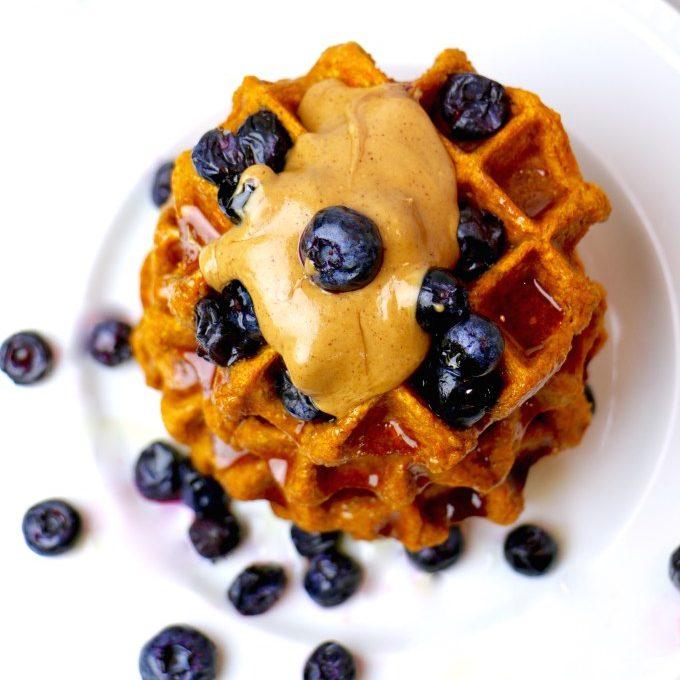 image credit: liveanddiet / Whitney
Get the recipe here for this Healthy Sweet Potato Waffles
Vegetarian Sweet Potato Noodles Stir-Fry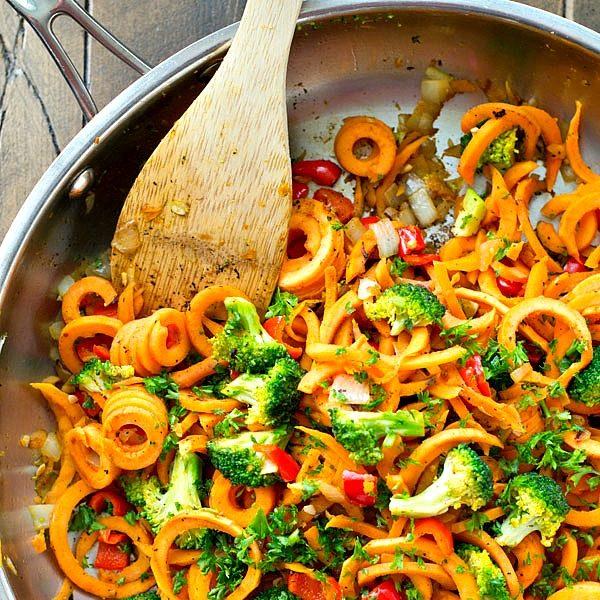 image credit: wholeandheavenlyoven / Sarah
Get the recipe here for this Vegetarian Sweet Potato Noodles Stir-Fry
Sweet Potato Corn Cakes With Garlic Dipping Sauce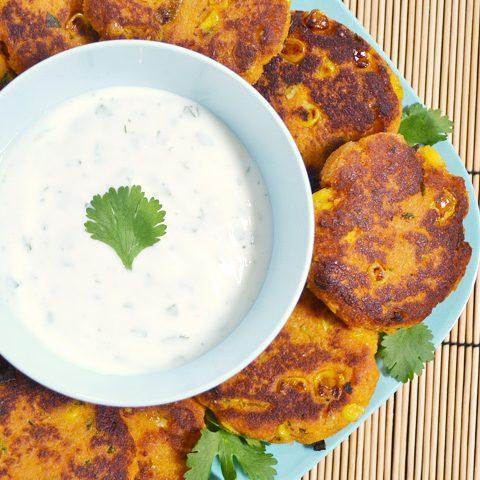 image credit: budgetbytes / Beth
Get the recipe here for this Sweet Potato Corn Cakes With Garlic Dipping Sauce
Southwest Sweet Potato Chowder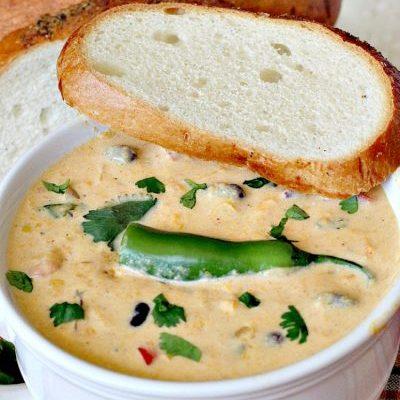 image credit: cantstayoutofthekitchen
Get the recipe here for this Southwest Sweet Potato Chowder
Winter Detox Moroccan Sweet Potato Lentil Soup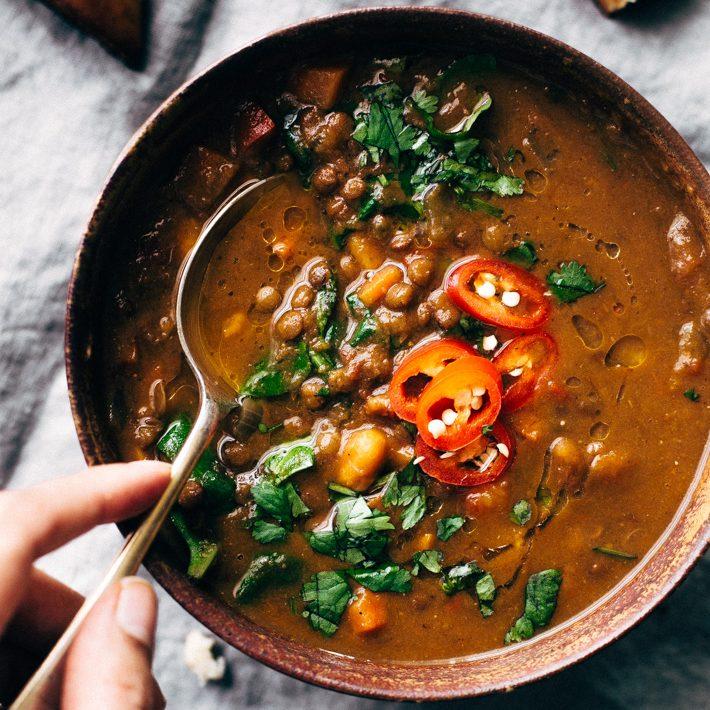 image credit: littlespicejar / Marzia
Get the recipe here for this Winter Detox Moroccan Sweet Potato Lentil Soup
Cinnamon And Spice Sweet Potato Bread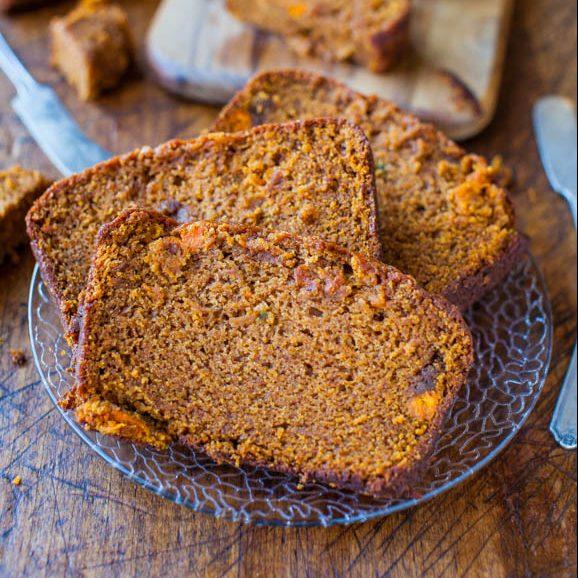 image credit: averiecooks / Averie
Get the recipe here for this Cinnamon And Spice Sweet Potato Bread
Baked Sweet Potato Chips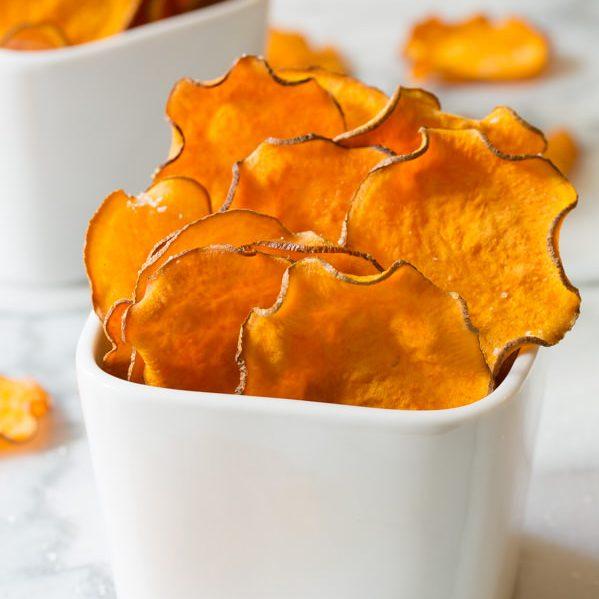 image credit: aspicyperspective / Sommer
Get the recipe here for this Baked Sweet Potato Chips
Perfect Mashed Sweet Potatoes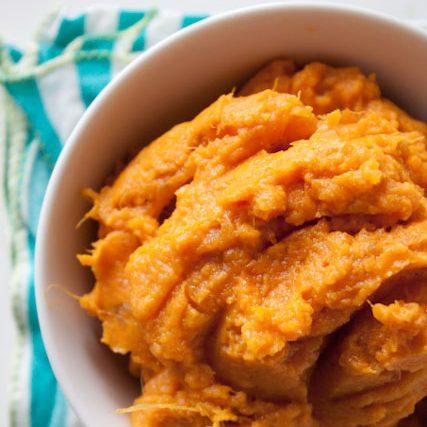 image credit: andiemitchell / Andie
Get the recipe here for this Perfect Mashed Sweet Potatoes
2-Ingredient Sweet Potato Gnocchi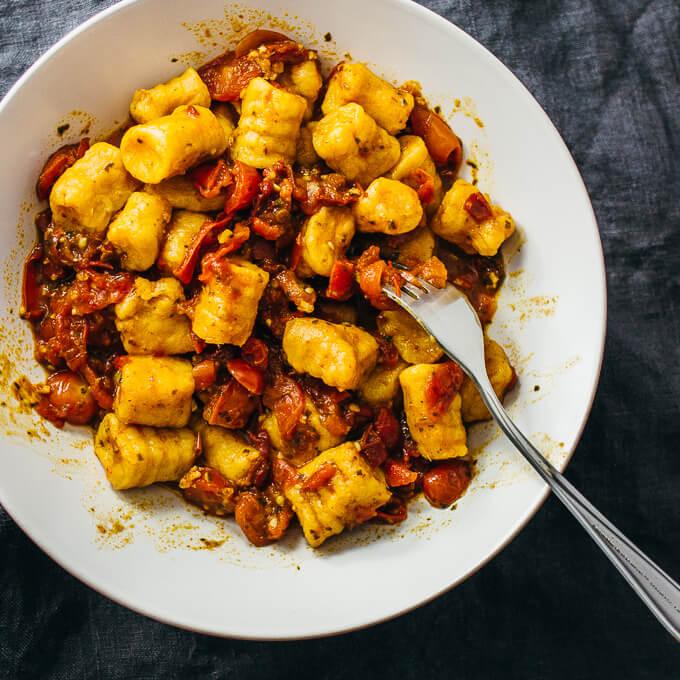 image credit: savorytooth / Julia
Get the recipe here for this 2-Ingredient Sweet Potato Gnocchi
Healthy Blender Sweet Potato Muffins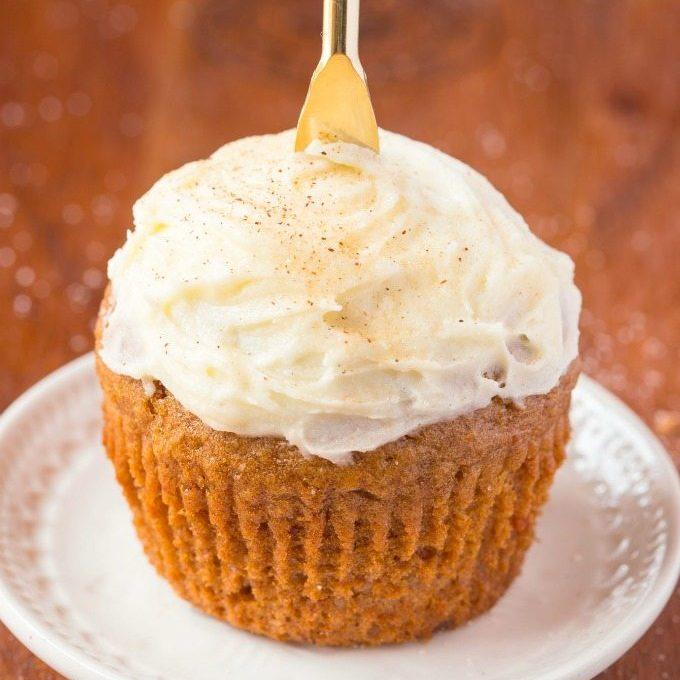 image credit: thebigmansworld / Arman
Get the recipe here for this Healthy Blender Sweet Potato Muffins
Sweet Potato Clean Eating Brownies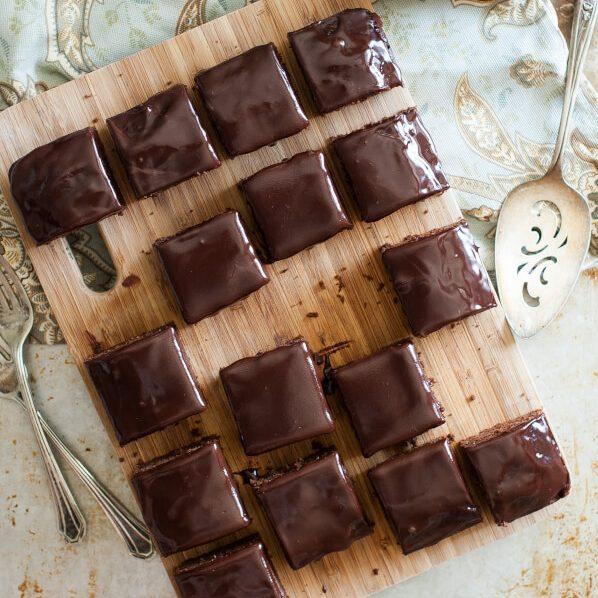 image credit: cleaneatingrecipes
Get the recipe here for this Sweet Potato Clean Eating Brownies
Sweet Potato Spinach Lasagna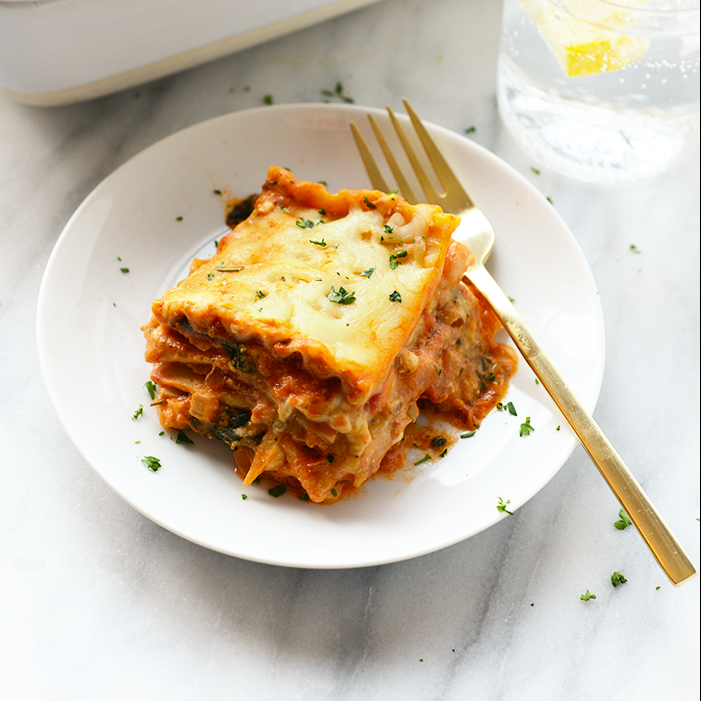 image credit: fitfoodiefinds / Lee
Get the recipe here for this Sweet Potato Spinach Lasagna
Sweet Potato Zoodle Pad Thai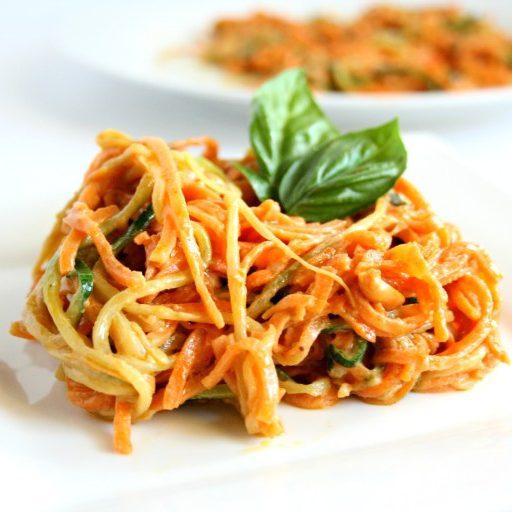 image credit: chelsealeblancrdn / Chelsea
Get the recipe here for this Sweet Potato Zoodle Pad Thai
Glazed Sweet Potato Coins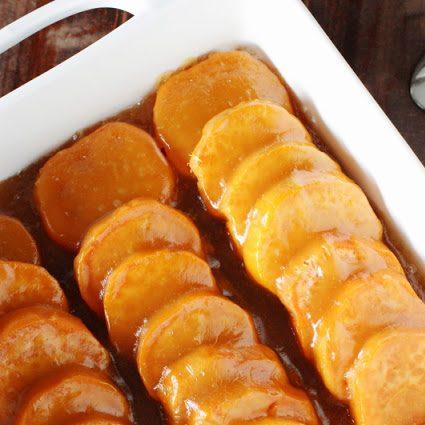 image credit: thekitchenismyplayground / Tracey
Get the recipe here for this Glazed Sweet Potato Coins
Sloppy Joe Baked Sweet Potatoes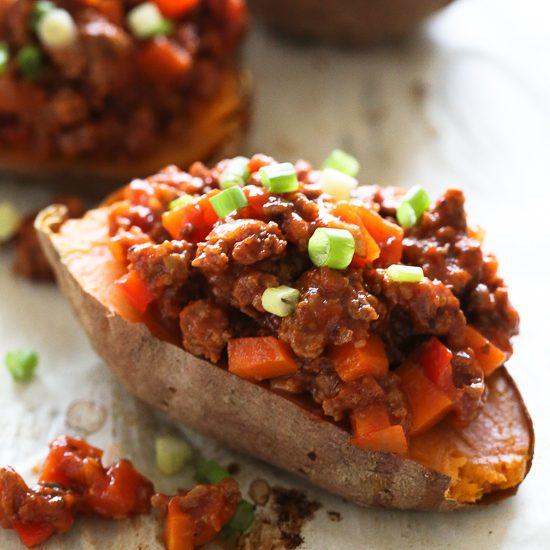 image credit: skinnytaste / Gina
Get the recipe here for this Sloppy Joe Baked Sweet Potatoes