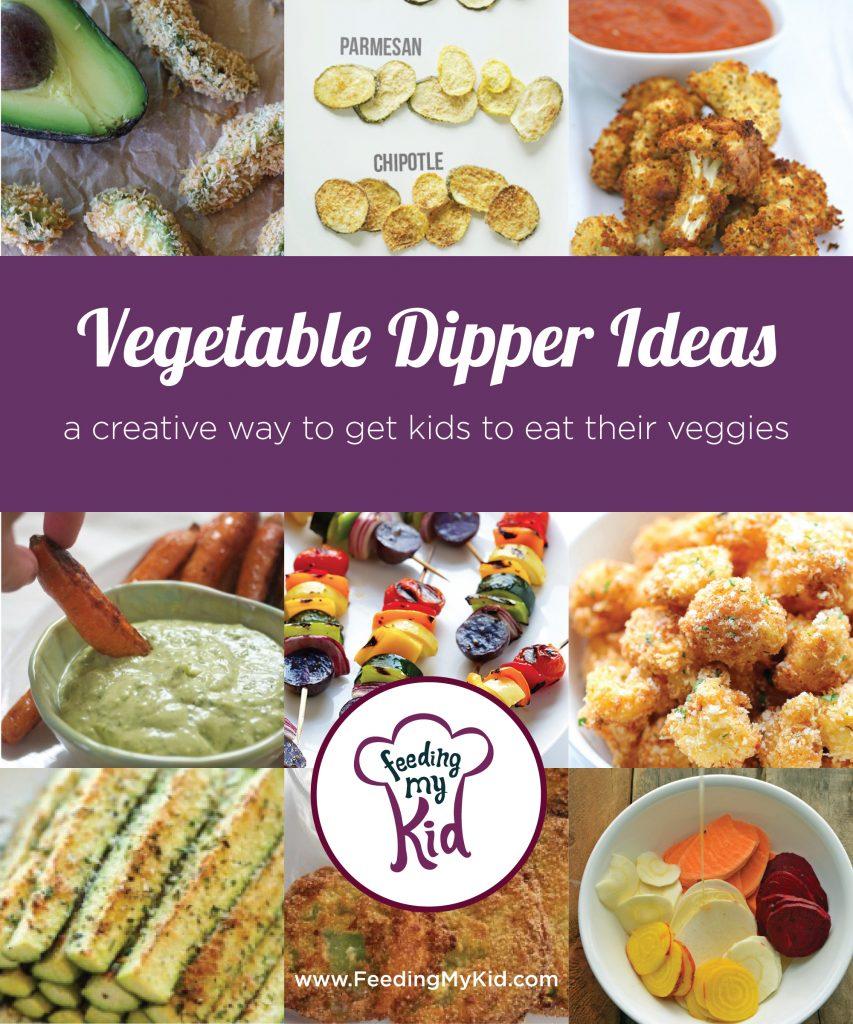 Veggies don't have to be boring! And something I've learned through my own experiences and through my research, is that kids love to be interactive with food.  Having kids interact with food takes the intimidation factor out of trying new foods.
One of the best ways to ensure kids eat their veggies is to make veggies taste yummy. And, make veggies fun!   Below are some super yummy ways to prepare veggies for kids and adults.
Need more tips on how to get kids to eat their vegetables?
Looking for ideas for dips? Check our mega list of dips.
And, remember to keep changing up how you serve your vegetables by steaming, baking, frying or offering them raw to your kids. It takes countless exposures for kids to grow to love to eat vegetables.
You can pack these veggie dippers and dips with your chid's lunch or offer them during snack and mealtimes. You can even offer these veggies as appetizers before dinner. The more times your child is exposed to vegetables, the more comfortable he or she will be to try them.
Need meat ideas to dip?
Check Out More kids Recipes Here:
Roasted Carrot Dippers with Herbed Avocado Aioli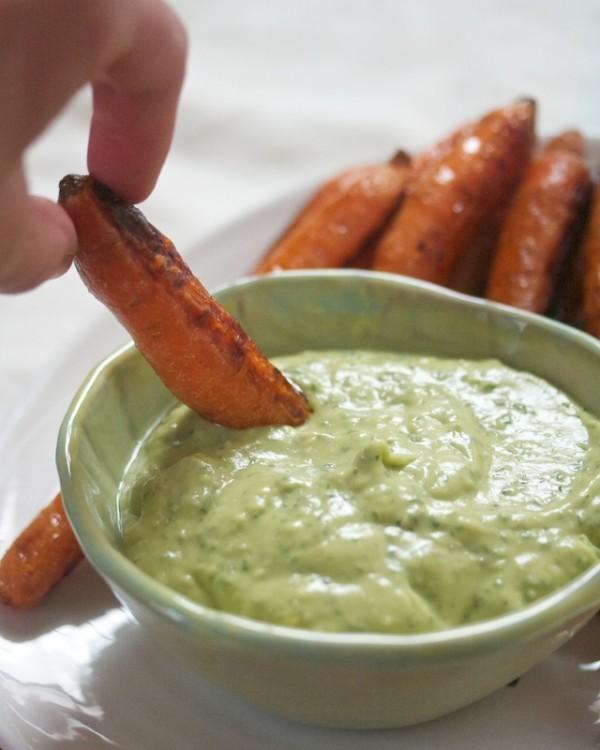 image credit: biggirlssmallkitchen
Get the recipe for Roasted Carrot Dippers with Herbed Avocado Aioli here.
Cheesy Cauliflower Dippers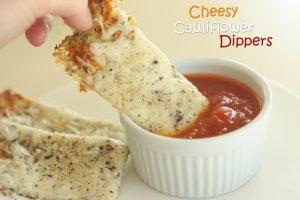 image credit: Natalie Monson
Get the recipe here for Cheesy Cauliflower Dippers.
Fried Avocado With Chipotle Cream Sauce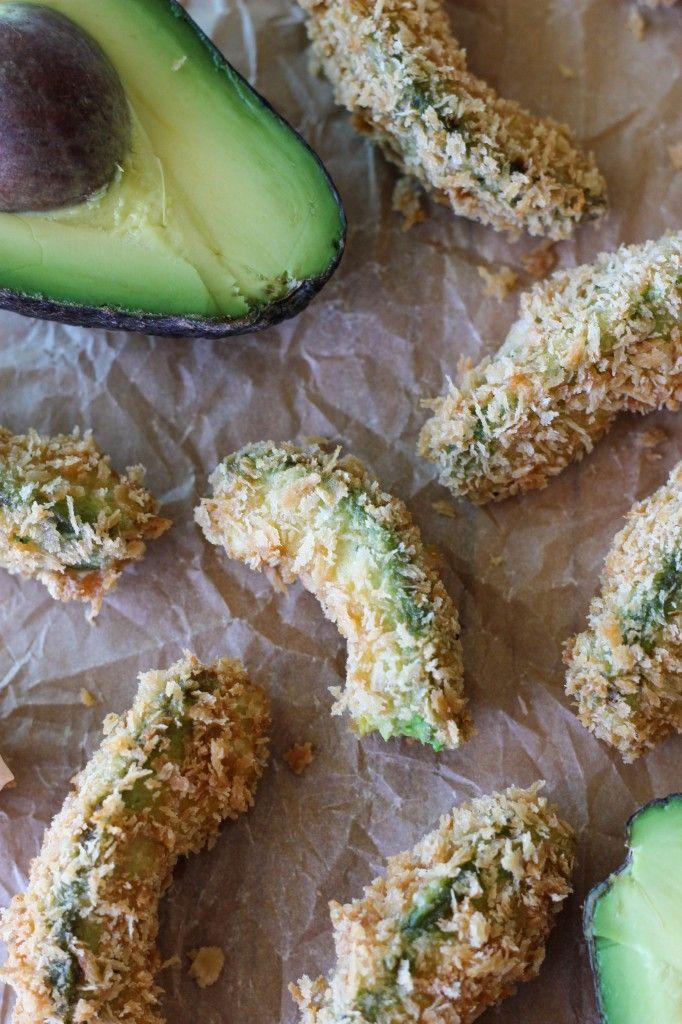 image credit: damndelicious
Get the recipe for Fried Avocado great with a Chipotle Cream Sauce
Classic Cheese Fondue Recipe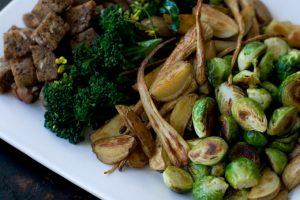 image credit: 101cookbooks
Get the recipe for Classic Cheese Fondue Recipe here.
Root Chips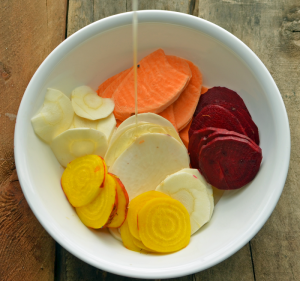 image credit: superhealthykids
Get the recipe here.
Baked Zucchini Fries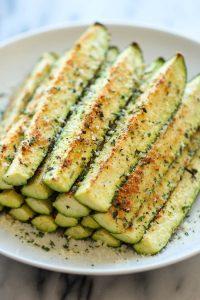 image credit: damndelicious
Get the recipe for Baked Zucchini Fries
Beet Fries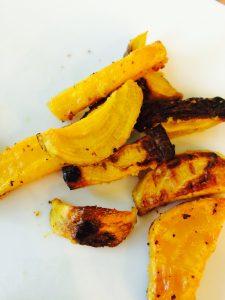 image credit: Renee Seltzer
Recipe: Cut beets into fry shapes. I used golden beets here, but red beets work too. Cover in coconut or olive oil and sprinkle garlic powder on them. Bake at 375 for 30-40 minutes. Turn midway (if you remember to) if not, you'll get some brown spots like me 🙂
Works with all root vegetables: potatoes, sweet potatoes, carrots, parsnips, rutabagas, etc. Mix and match seasonings. I normally put cinnamon on the carrot sticks. Share your favorites below in the comments.
Rainbow Vegetable Skewers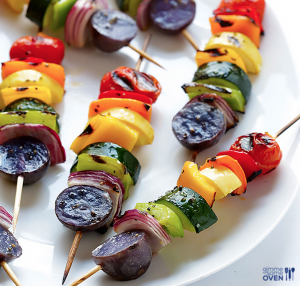 image credit: gimmesomeoven
Get the recipe here.
Parmesan Cauliflower Bites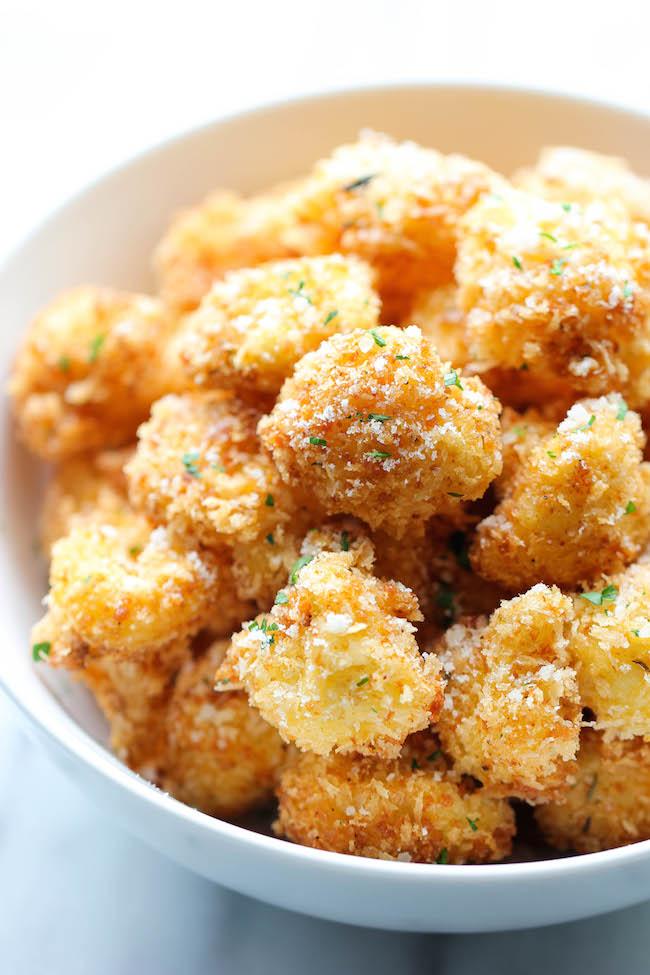 image credit: damndelicious
Get the recipe for Parmesan Cauliflower Bites here.
Easy Fried Green Tomatoes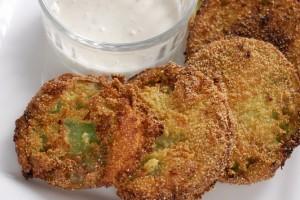 image credit: Kami Bigler
Get the recipe for Easy Fried Green Tomatoes here.
Zucchini Chips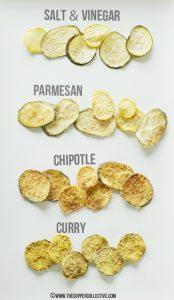 image credit: bloglovin
Get the recipe here for Zucchini Chips.
Crunchy Cauliflower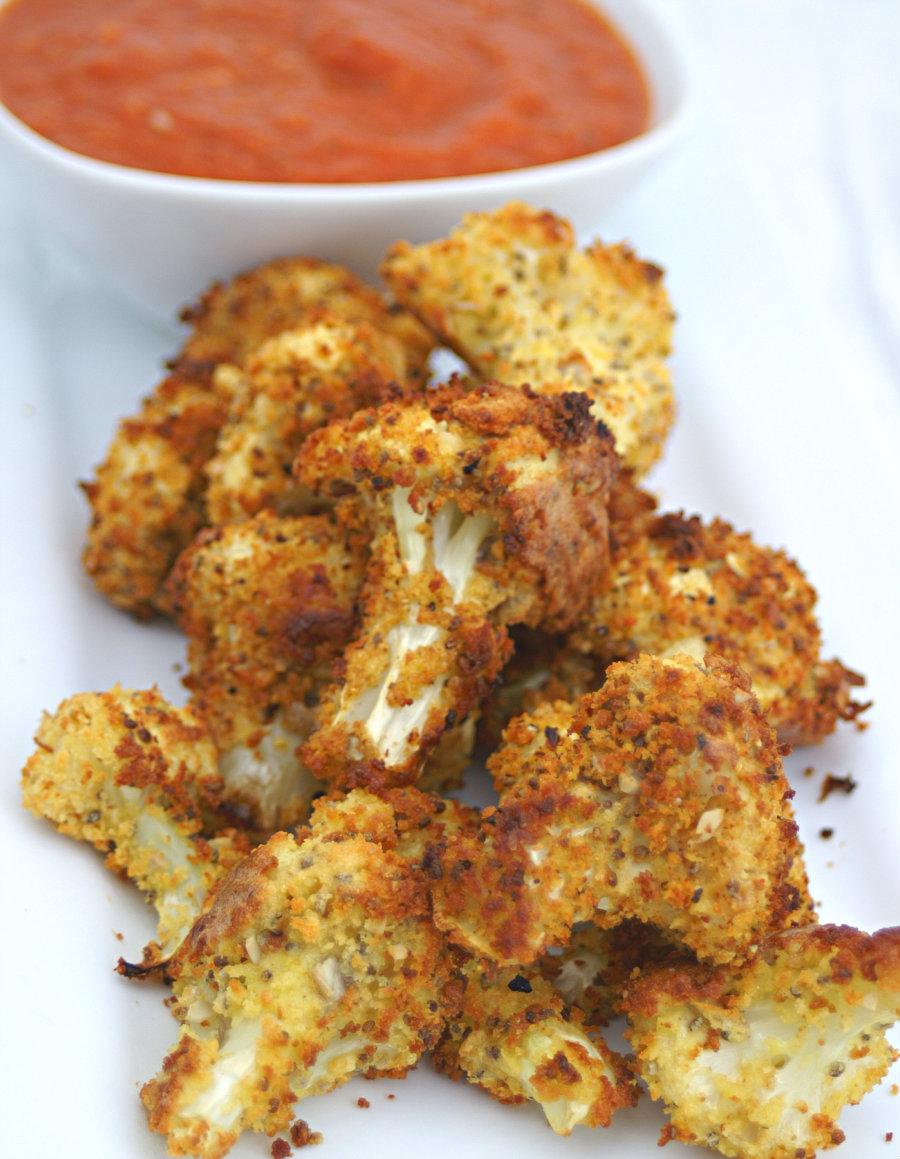 image credit: goingcavewoman
Get the recipe for Crunchy Cauliflower here.
Serve Veggies Raw, Steamed, Blanched Or Baked Veggies
Now you can do this carrot recipe with tons of other kinds of veggies below.
You can turn all of these veggies into fries or chips too!
Broccoli florets
Cauliflower florets
Carrots
Cucumber sticks or slices
Celery
Trimmed green beans
Snap peas / Sugar peas / Snow peas
Roasted mushrooms
Brussels sprouts
Asparagus
Sliced bell peppers
Tomatoes and cherry tomatoes
Zucchini
Artichokes
Parsnips
Radishes
Lettuces of all kinds like:

Belgian Endive/Chicory
Radicchio
Romaine (my kids love dipping it in Caesar dressing)

Sweet potatoes
Potatoes
Jicama cut into stripes
Kale chips
Root chips (Golden and/or red beets, sweet potato, turnip, rutabaga, parsnips)
Butternut squash fries or chips
What are some of your favorite vegetables to dip?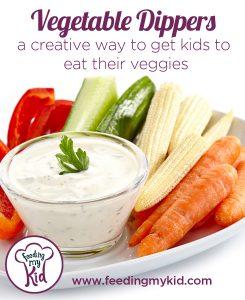 Share your ideas below in the comments.
Summary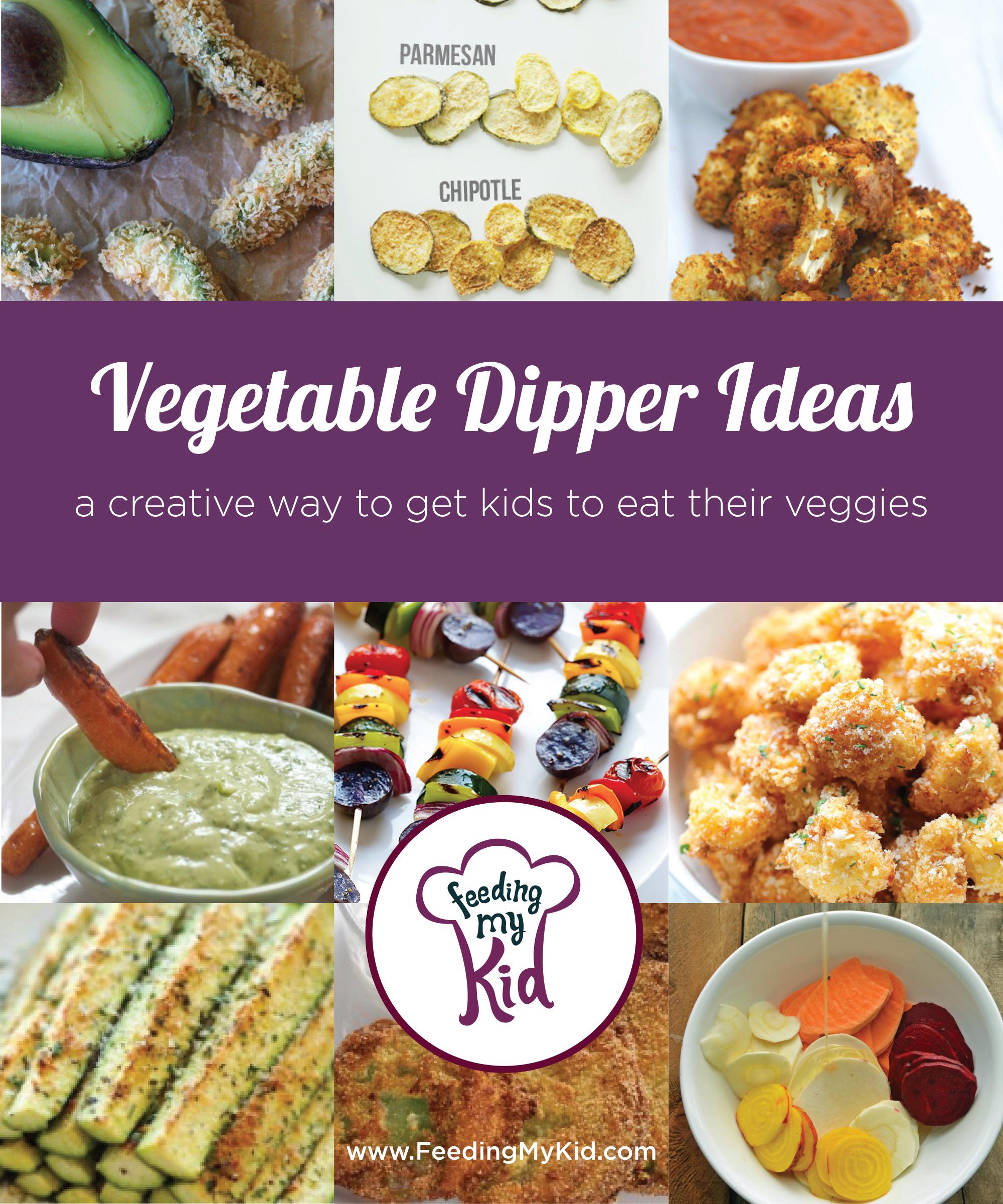 Article Name
Make Vegetables Fun By Having Kids Dip Them
Description
Great dipping ideas for your kids.
Author
Publisher Name
https://feedingmykid.com/
Publisher Logo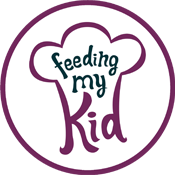 Comments
comments