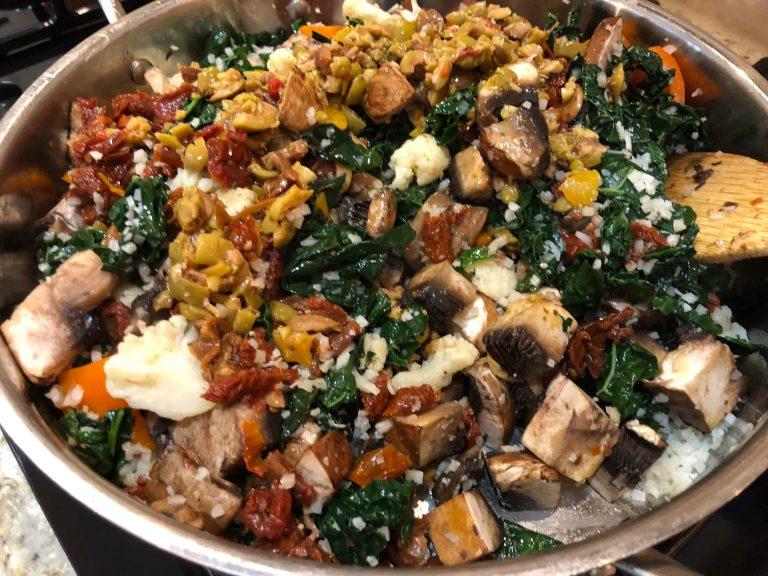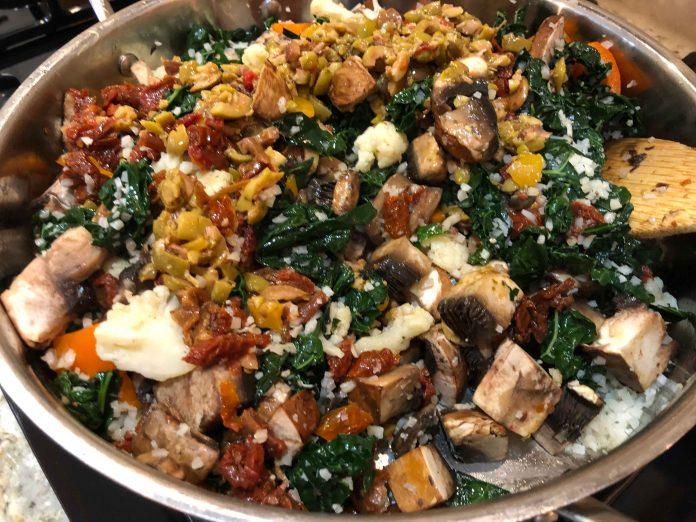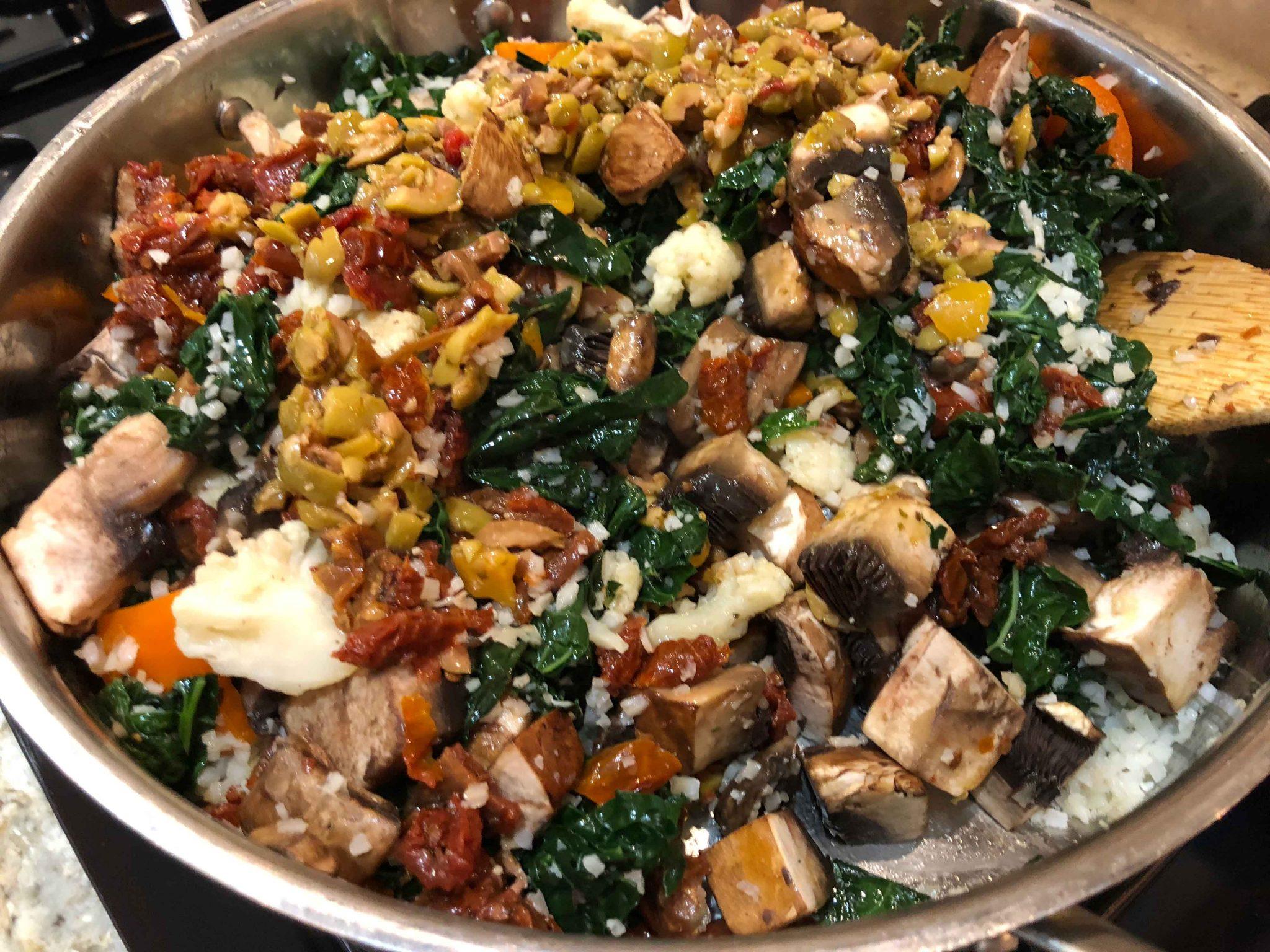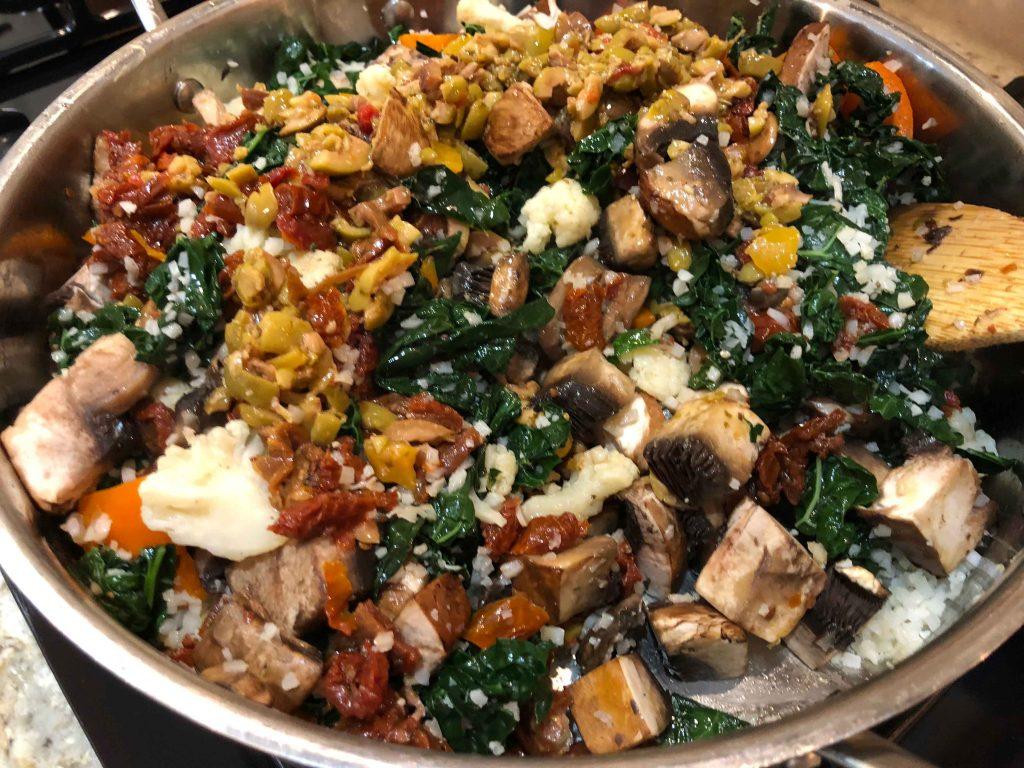 Let's start with this recipe is a labor of love! Pulling the stems off kale can be a pain. You can always buy frozen kale and skip this step altogether.
I promise you this meal is worth the effort and you'll be able to munch on it for days. This way I can take a day or two off meals, at least for myself. My kids, well that's a different story. They aren't 100% aboard on meals like this, yet.
I eat this by itself (my favorite way to eat it), or you can add some quinoa, sausage or even bacon.
This is by far one of my favorite vegan meals, so I try to make this salad all the time!
One of the biggest pains is stripping the kale from the stems. As a cost saver and a time saver, you can buy frozen kale and cauliflower.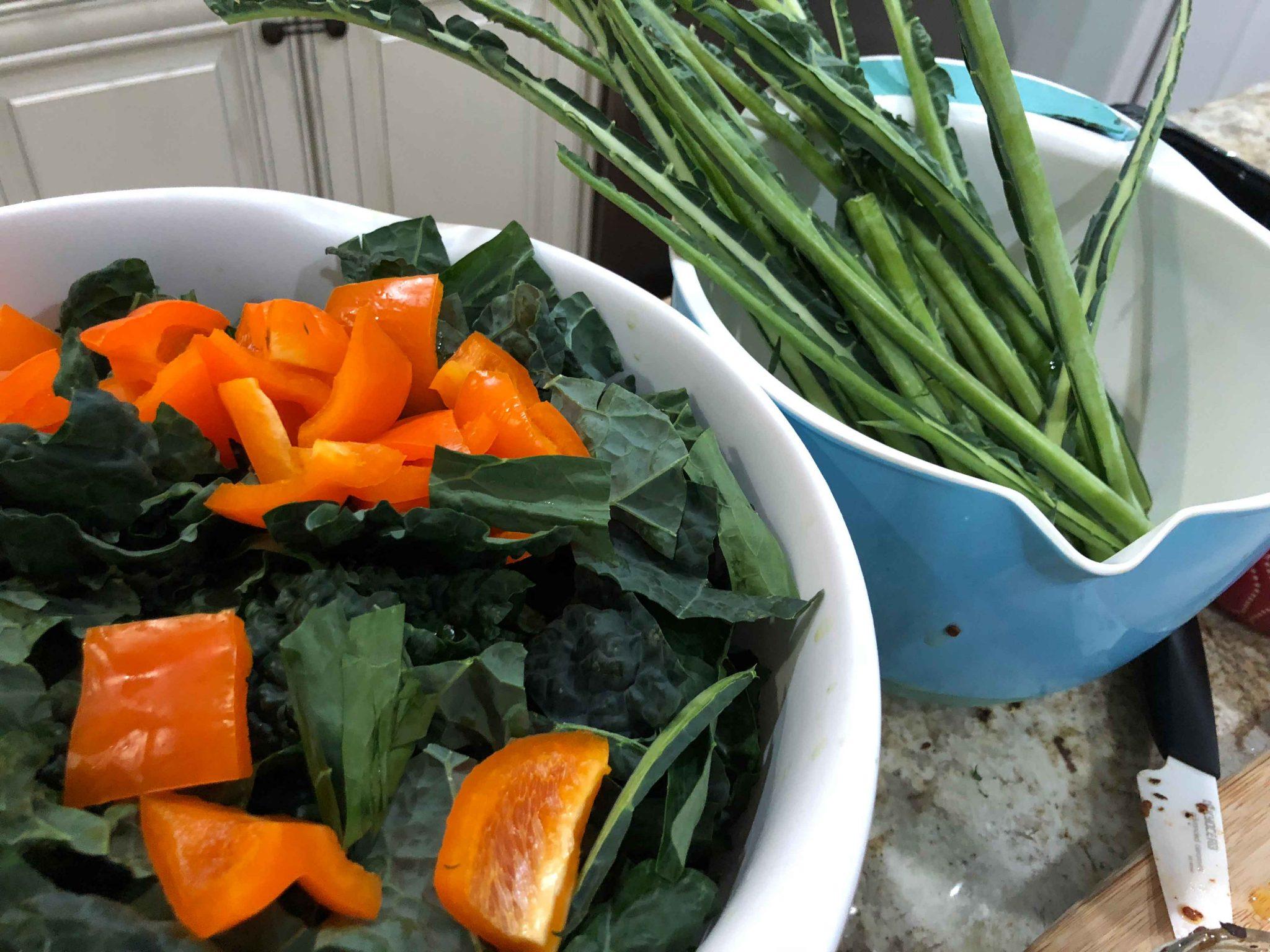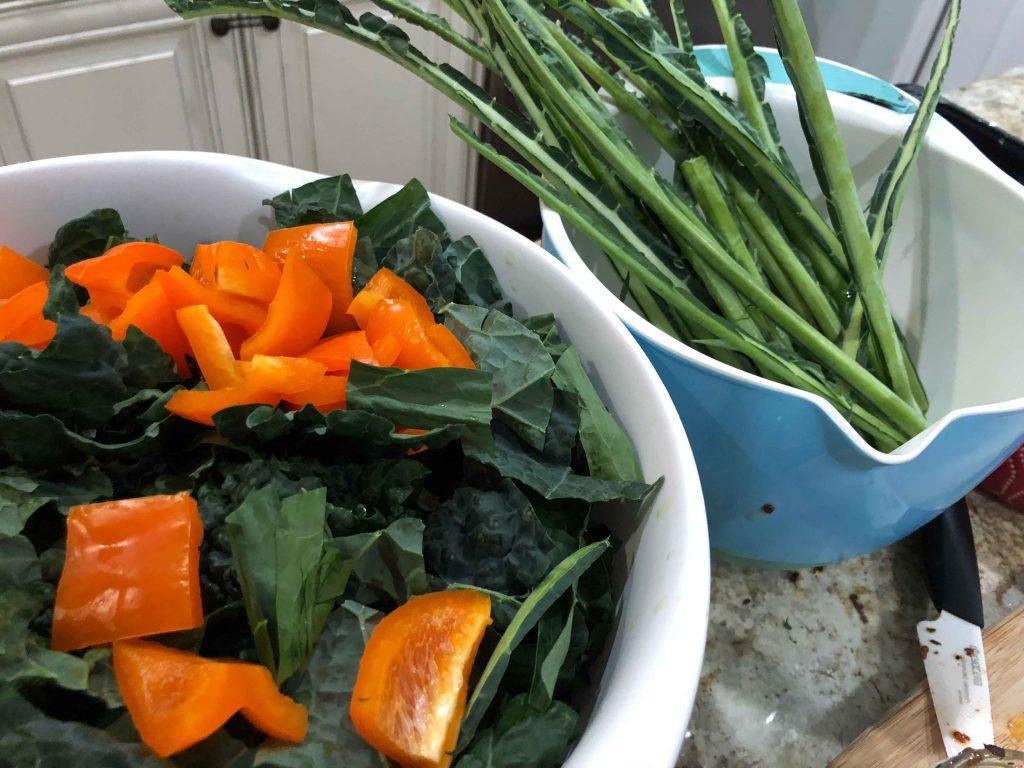 If you can't get your hands on a jar of artichoke bruschetta or romesco, check out this fabulous romesco recipe from the New York Times. You can mix and match your sauces by making your own or buying one.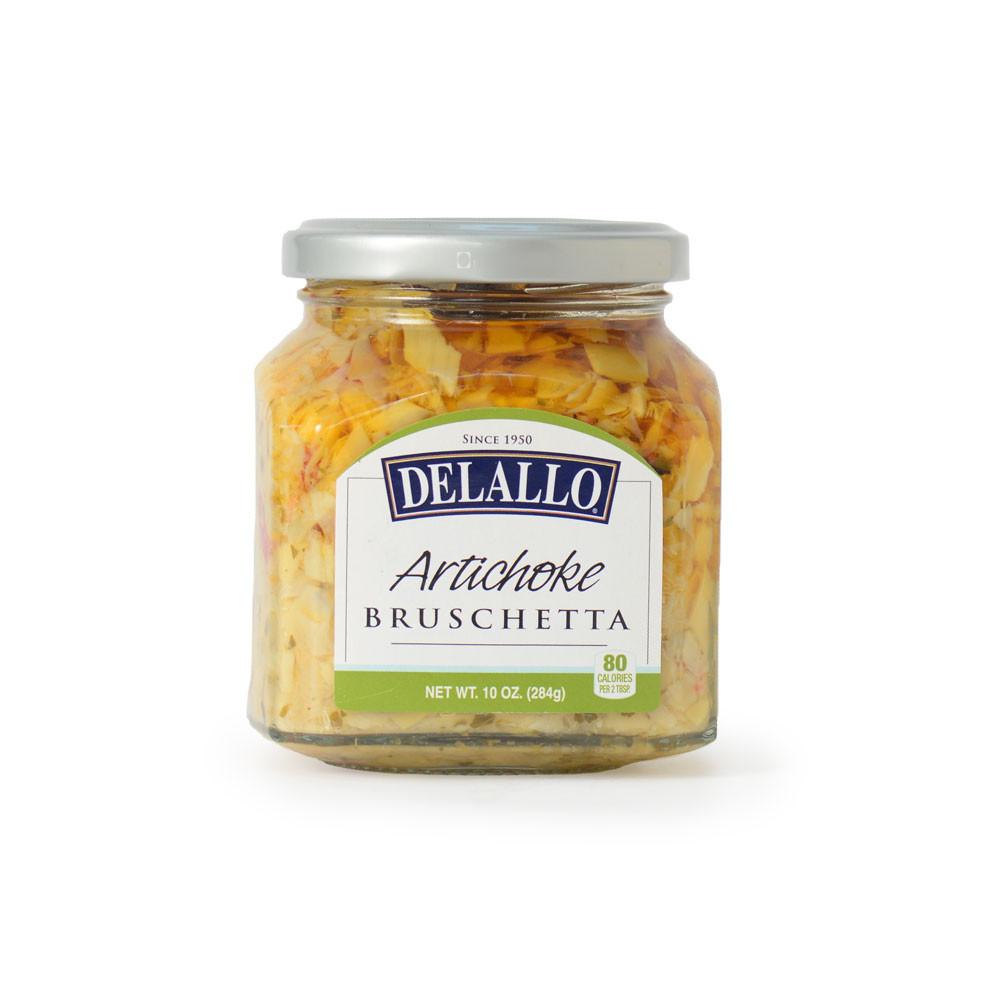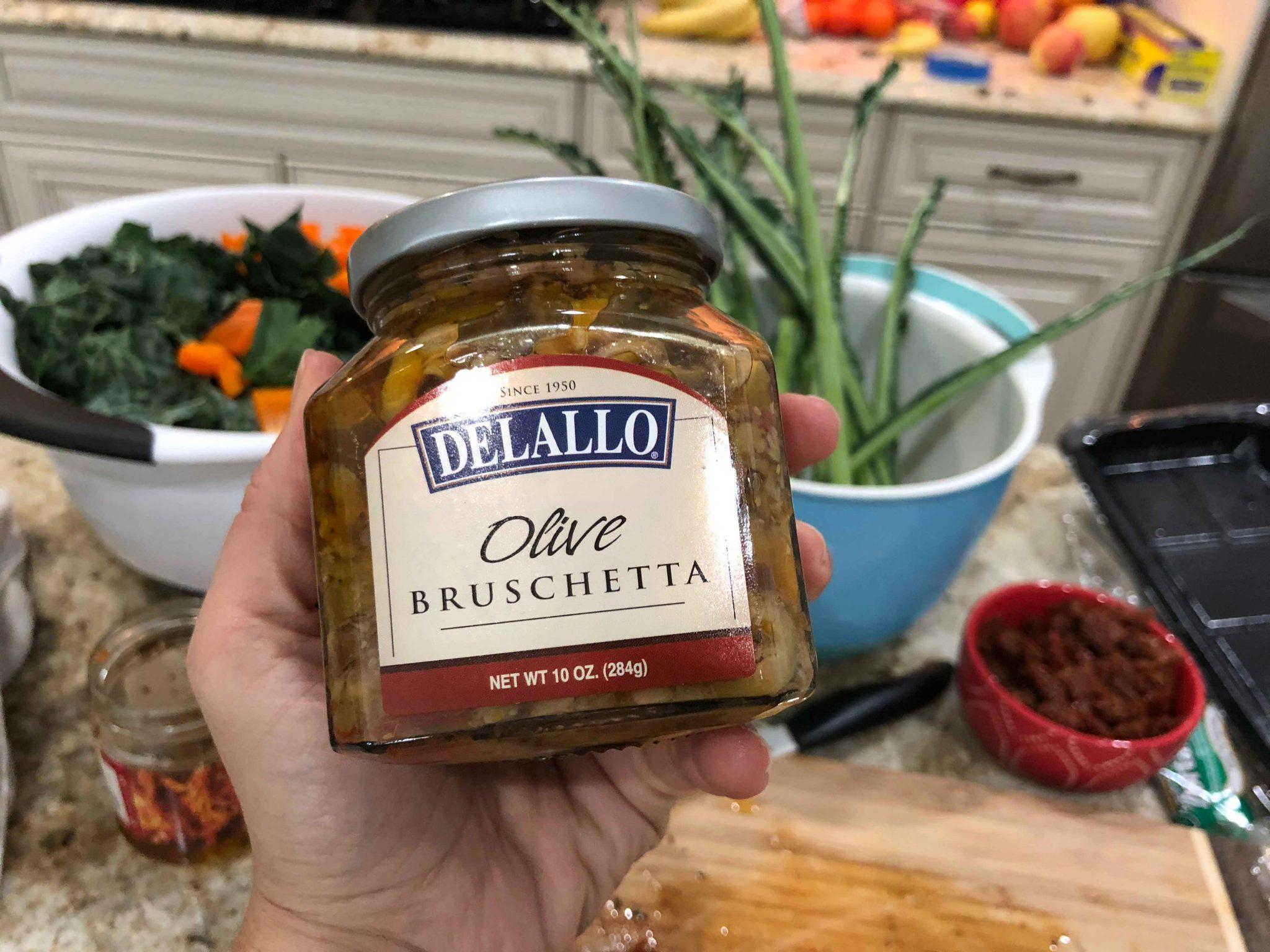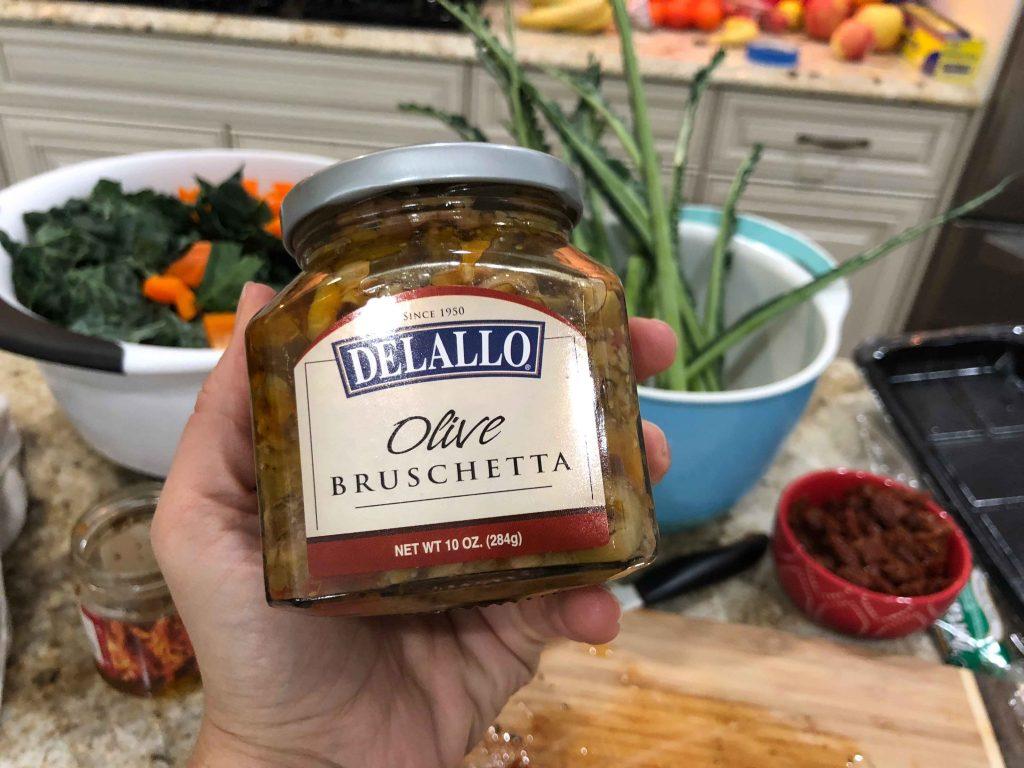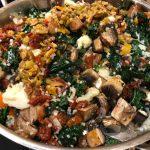 Kale, Cauliflower, Portobello, Sun Dried Tomato Deliciousness
You can't go wrong with this recipe! Just throw it all in over the course of 10 minutes and cook for another 10-15 minutes. It's super simple after all the prep work is done.
Course:
Main Dish, Side Dish
Keyword:
Healthy, Plant-Base, Vegan, Vegetarian
Ingredients
20

oz

Cauliflower

(whole head or frozen florets or riced)

2

cups

Kale, de-stem and rip into smaller pieces

(you can use frozen or fresh)

1

Onion

diced

1

Bell Pepper

diced

7

oz

Portobello Mushroom

diced

1/4

cup

Almonds

sliced or chopped

13

oz

Sun-dried tomatoes (in oil)

if using dehydrated, rehydrate them

10

oz

Artichoke or olive bruschetta or an artichoke romesco

5

cloves

Garlic

minced

1/4

chili flakes

(optional)

salt/ pepper

to taste
Instructions
Prep your ingredients:

Strip the kale leaves, mince the garlic, chop your almonds, dice your mushrooms, cut up your head of cauliflower into florets (or use frozen cauliflower), chop up the sundried tomatoes, de-seed your pepper and dice it.


Add the oil from your sundried tomatoes or you can just add some olive oil if your sundried tomatoes have no oil.

Pre-heat your pan to medium heat, add your onion, cauliflower florets or riced, garlic and pepper to the pan and cook for 6 minutes. Stir occasionally.

Add the mushrooms, kale, artichoke bruschetta or romesco, sundried tomatoes and almonds and cook for 6 minutes. Stir occasionally. Cover your pan to ensure the heat stays in.

Stir all of your ingredients and see if you need to cook for a few more minutes to ensure the kale is wilted and the cauliflower is softened.
Summary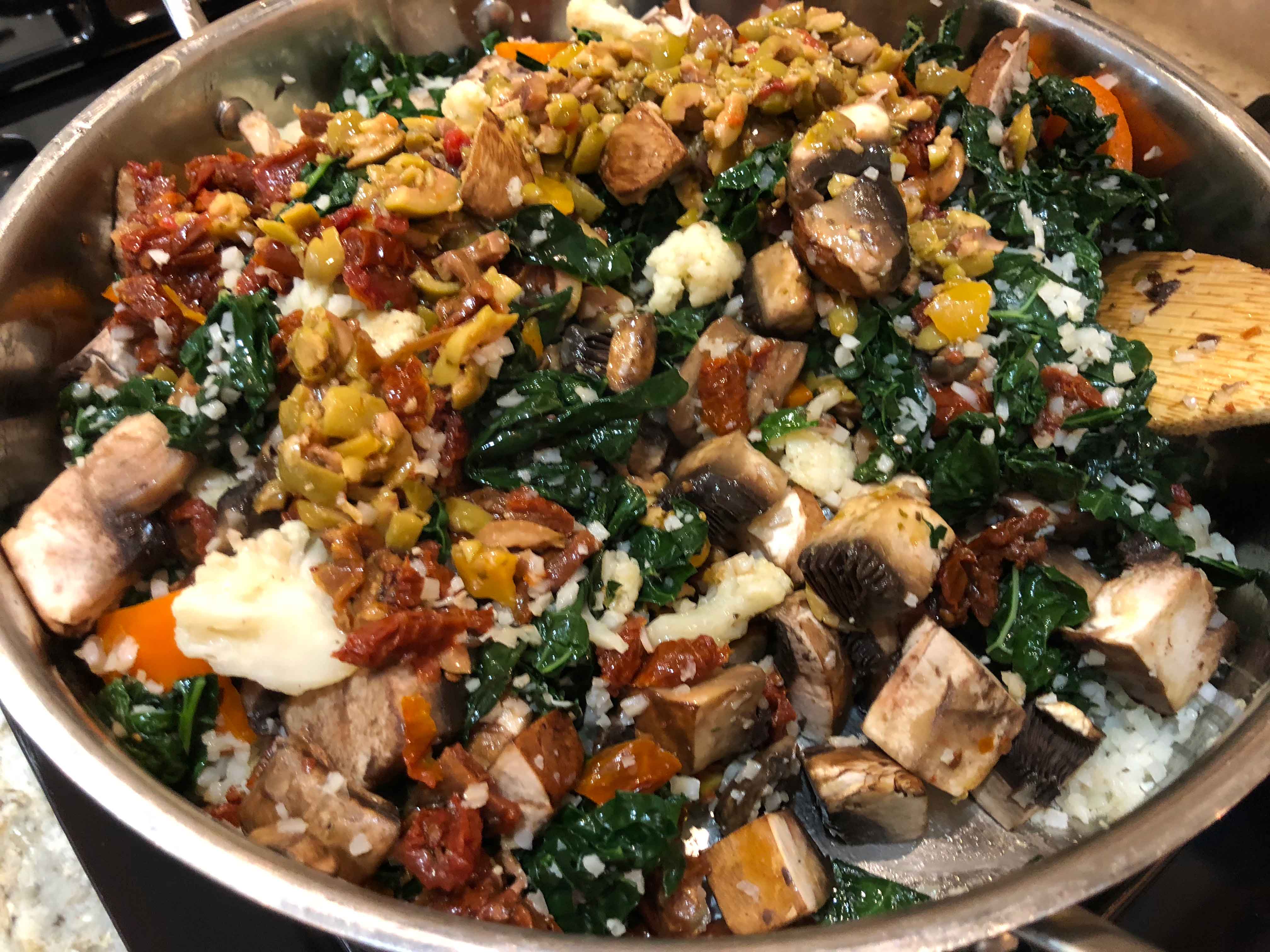 Recipe Name
Plant-Based Main Dish: Kale, Cauliflower, Portobello, Sun Dried Tomato Deliciousness
Published On
Preparation Time
Cook Time
Total Time
Average Rating
Based on 1 Review(s)