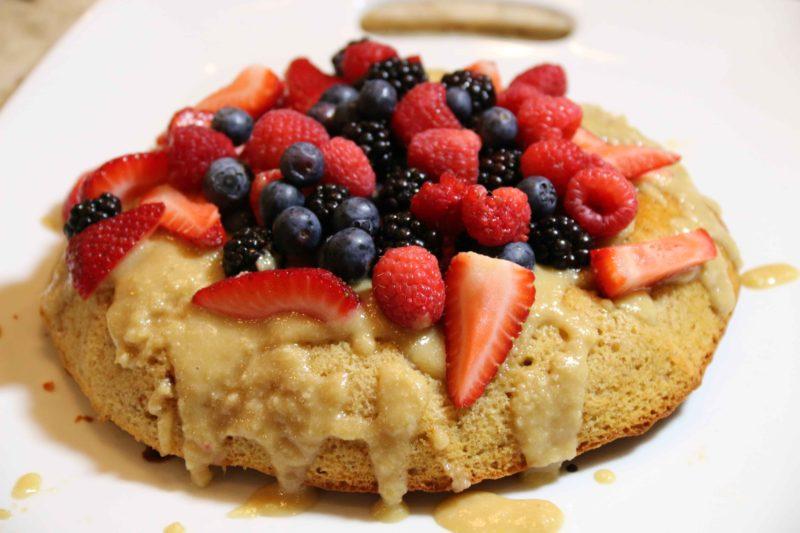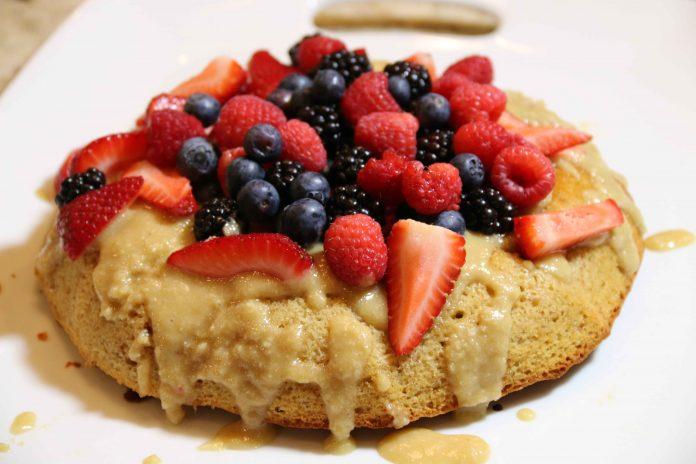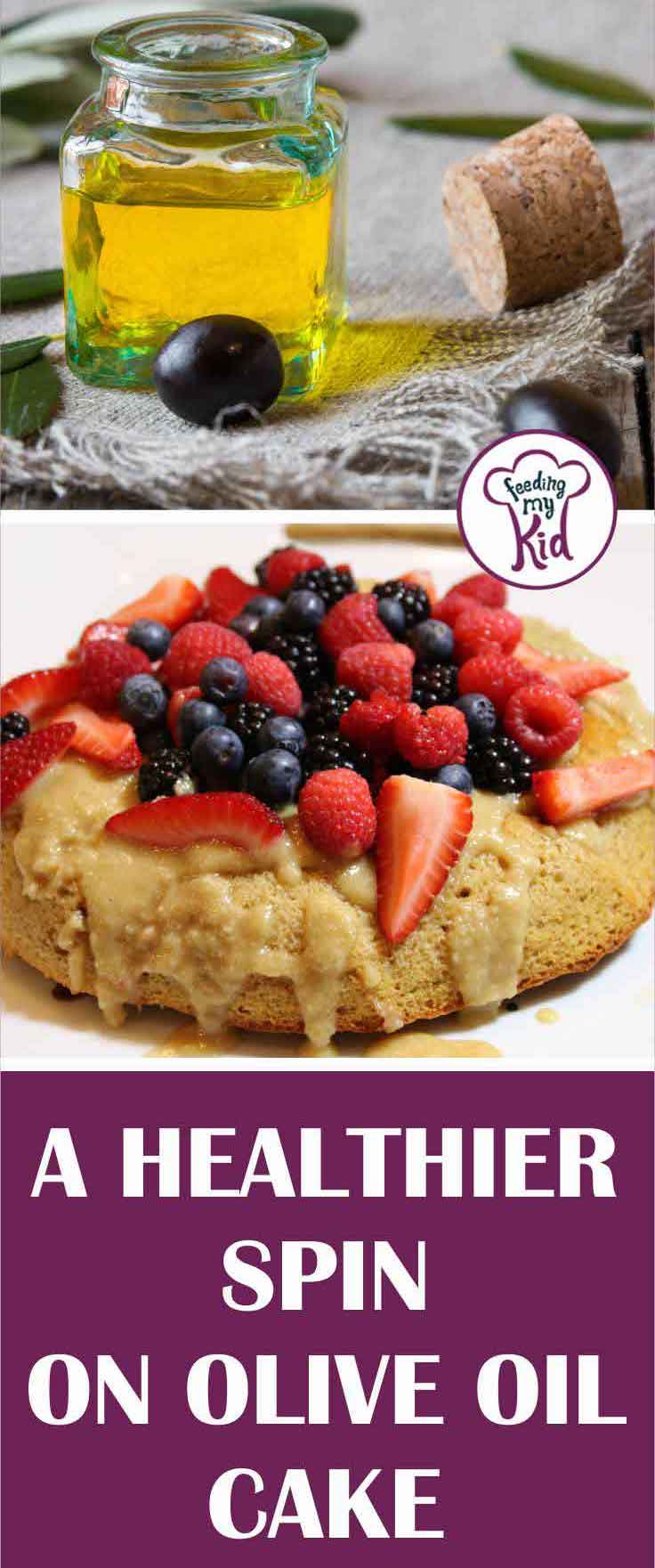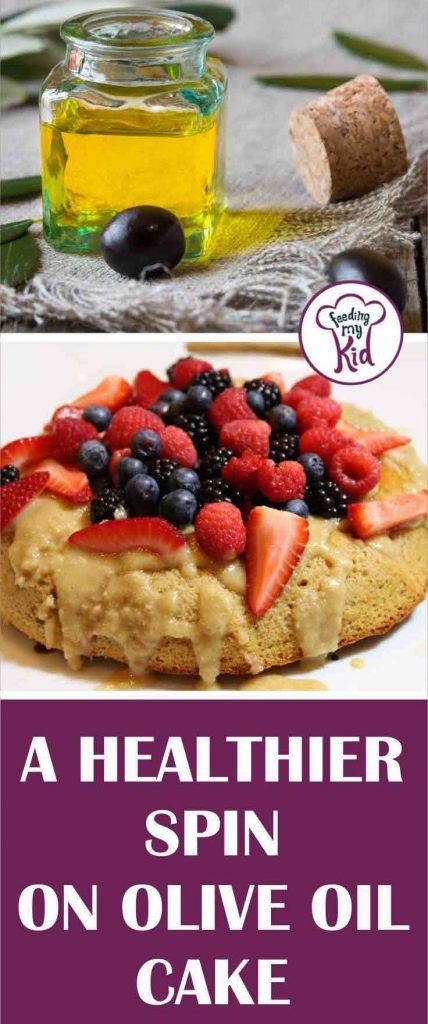 Olive oil cake is super easy to make and really rich and delicious. You won't even need an electric mixer. This one is not too sweet, either. Olive oil cake is also dairy free and if you've found a good egg replacer, can even be vegan!
The Best Olive Oil Cake (Healthier Too)
Of course, olive oil cake has a base of olive oil. Not sure which one to use? It's really up to your preference. Extra-virgin olive oil yields a fruitier, stronger olive oil taste in the cake. Regular olive oil has a lighter taste. You won't be able to taste too much olive oil flavor with regular olive oil. Both taste great, you won't be disappointed with either.
A Lighter, Refreshing Dessert
This olive oil cake is perfect when you're looking for something not overly sweet. It's refreshing, too, thanks to the lemon zest. Feel free to add extra if you really love that citrus flavor.
Using almond flour is healthier than using all-purpose. I like it better. The tapioca starch helps here since we aren't using all-purpose flour. I also use honey instead of sugar. This gives it that sweet but natural taste that honey is known for having. Not overly sweet and just right!
I top my olive oil cake with strawberries, blueberries, and blackberries. Top yours with your favorite fruit or skip the fruit.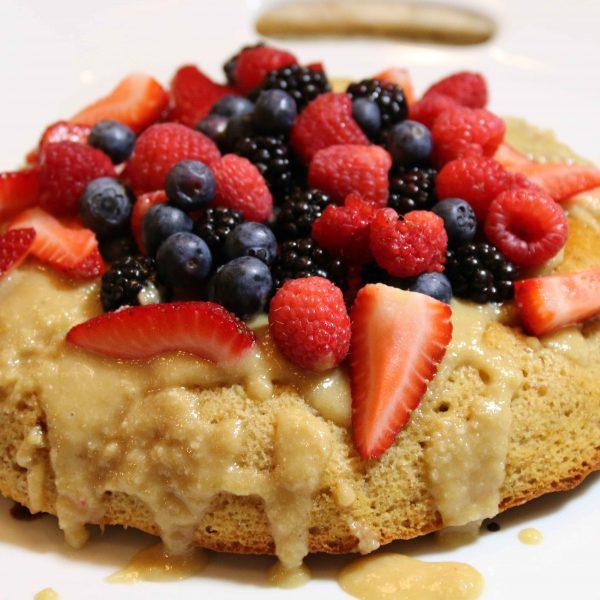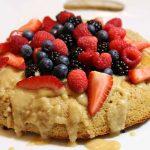 Olive Oil Cake
Olive oil cake is super easy to make and really rich and delicious. You won't even need an electric mixer. This one is not too sweet, either.
Ingredients
Olive Oil Cake
2 1/2

cups

almond flour

3/4

cup

tapioca starch

1/2

teaspoon

baking soda

3/4

cup

Honey

1/3

cup

extra virgin olive oil

1/4

cup

juice of 1 lemon

depending on size of lemons, you may need 2

1

teaspoon

vanilla

zest of a one lemon

2

cups

your favorite berries
For the glaze
1

tbsp

zest of a lemon

3

tbps

fresh lemon juice

1/4

cup

honey

1/2

cup

cashews

soaked in water for 1-2 hours

1/2

teaspoon

vanilla

1/4

teaspoon

salt

2

tbsp

water

you may need extra water depending on consistency of glaze
Instructions
For the cake
Preheat oven to 350 degrees and grease your bundt pan with olive oil.

In a large bowl, whisk together all your dry ingredients.

In a medium bowl, mix your wet ingredients and your lemon zest.

Add your wet ingredients to the dry and carefully mix together until fully incorporated.

Pour your batter in the greased pan, leaving room for the cake to rise.

Bake for 20-30 minutes. Test with a toothpick at 20 minutes to make sure you don't over cook.

Let the cake cool for another 20-30 minutes before running your knife around the edges of your pan to loosen the cake.

Carefully turn over your pan onto a plate. If it doesn't work the first time, let it cool for a bit longer until it's set and fully cooled in the center (30 minutes more)

Make sure cake is completely cooled before adding the glaze.
For the glaze
Combine all ingredients in a blender. If you want to use an immersion blender you can skip this part and put them all into a bowl.

Blend until smooth and the consistency is smooth and spreadable.

Pour glaze onto the cooled cake and spread evenly.

Add your favorite berries on top of the cake. Serve and enjoy!