Welcome to the wonderful world of feeding your baby solid foods! Food introduction is a fun milestone for you and your baby.
The Video Covers:
When to start solids
Understand baby-led weaning vs purees
What kinds of food your baby can eat at six months and beyond
Understanding food allergies
Why you offer whole fat dairy products like yogurt to your baby
Not to offer whole milk until after age of 1
Baby feeding schedule tips
Other great tips!
Check out Part 2 of this Video
Our Favorite Puree Recipes:
Here is our guide to everything you need to know about:
Subscribe to our Youtube Channel for our video series about how to best feed your baby, toddler, and school-aged child.
Related Reading: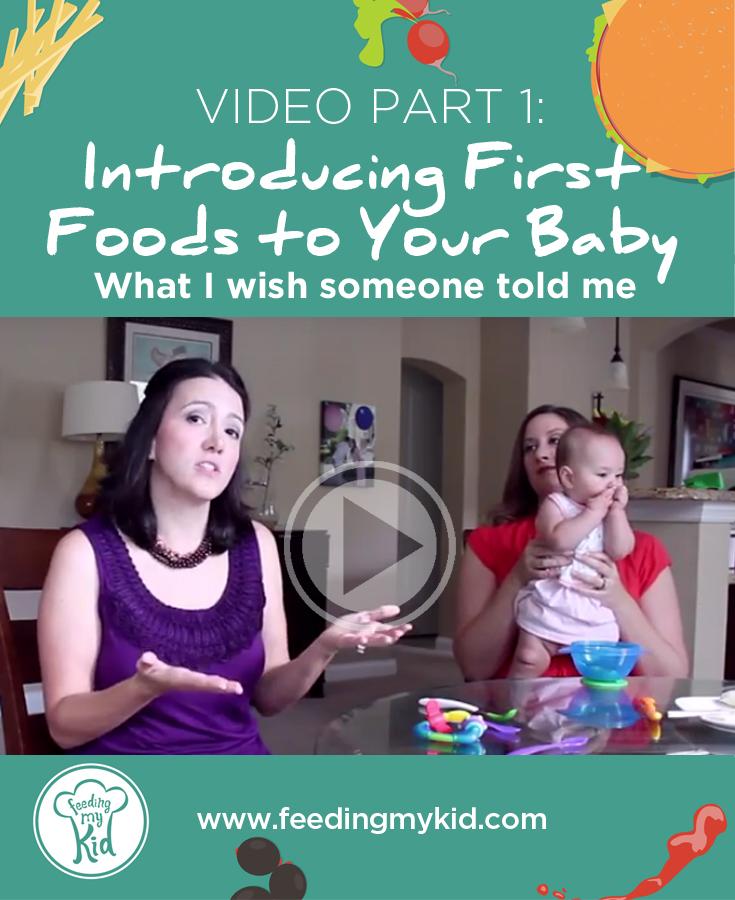 The information on this website is designed for educational and/or entertainment purposes only. The information provided is not intended to be a substitute for informed medical advice or care. Please consult a doctor with any questions or concerns regarding your child's condition. You should not use this information to diagnose or treat any health problems or illnesses.