Welcome to the wonderful world of feeding your baby solid foods! Food introduction is a fun milestone for you and your baby.
This Video Covers:
– Understanding baby food allergies including peanut and milk allergies
– Understanding first allergic reactions
– When to introduce first foods
– When to introduce foods to your baby and how
– A recommend baby feeding schedule
In case you missed it, here is Part 1 of this Video
Subscribe to our Youtube Channel for our video series about how to best feed your baby, toddler, and school-aged child.
Additional Articles All About How to Make Your Own Baby Food
Our Favorite Puree Recipes:
Our Top Picks for Introducing Solids
Related Reading: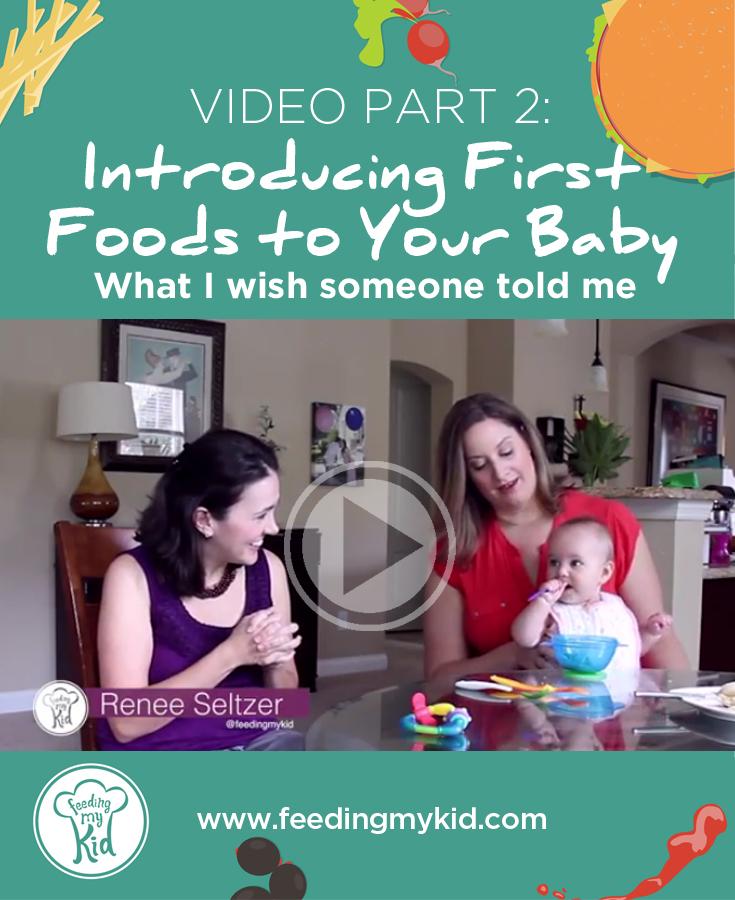 The information on this website is designed for educational and/or entertainment purposes only. The information provided is not intended to be a substitute for informed medical advice or care. Please consult a doctor with any questions or concerns regarding your child's condition. You should not use this information to diagnose or treat any health problems or illnesses.