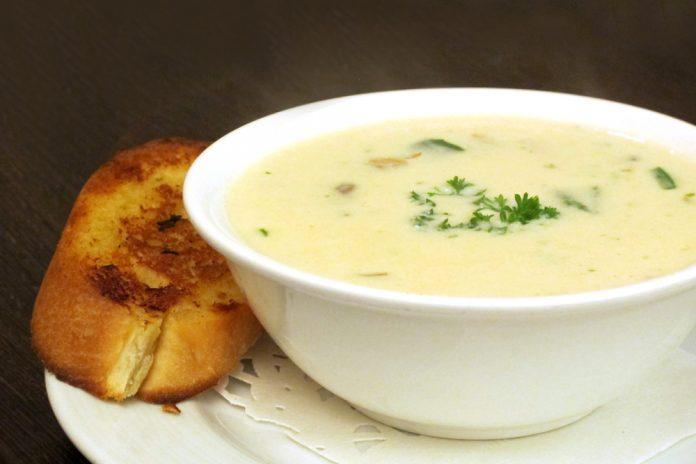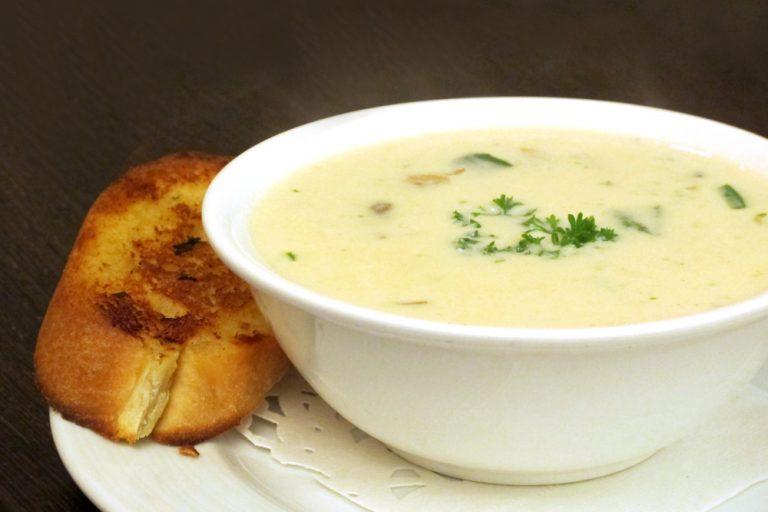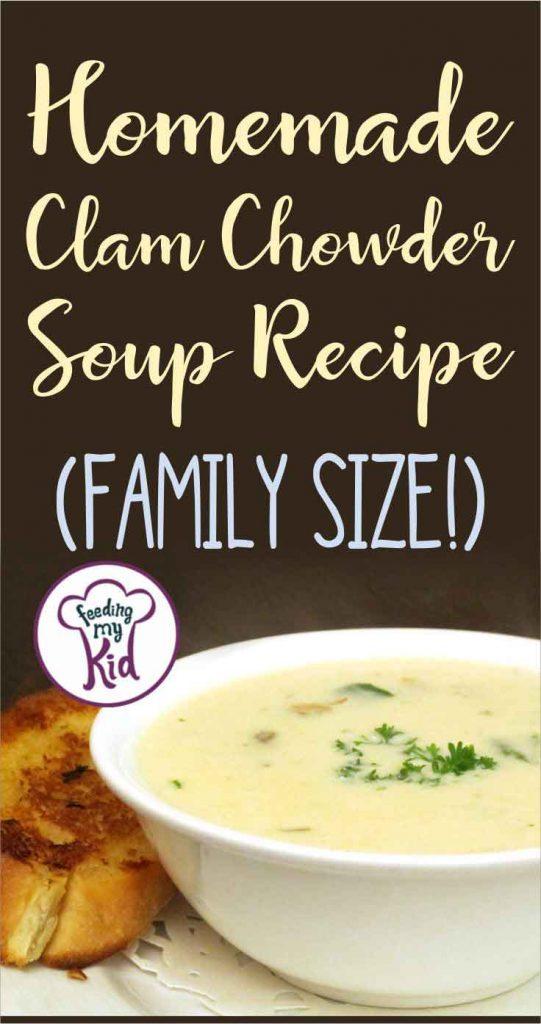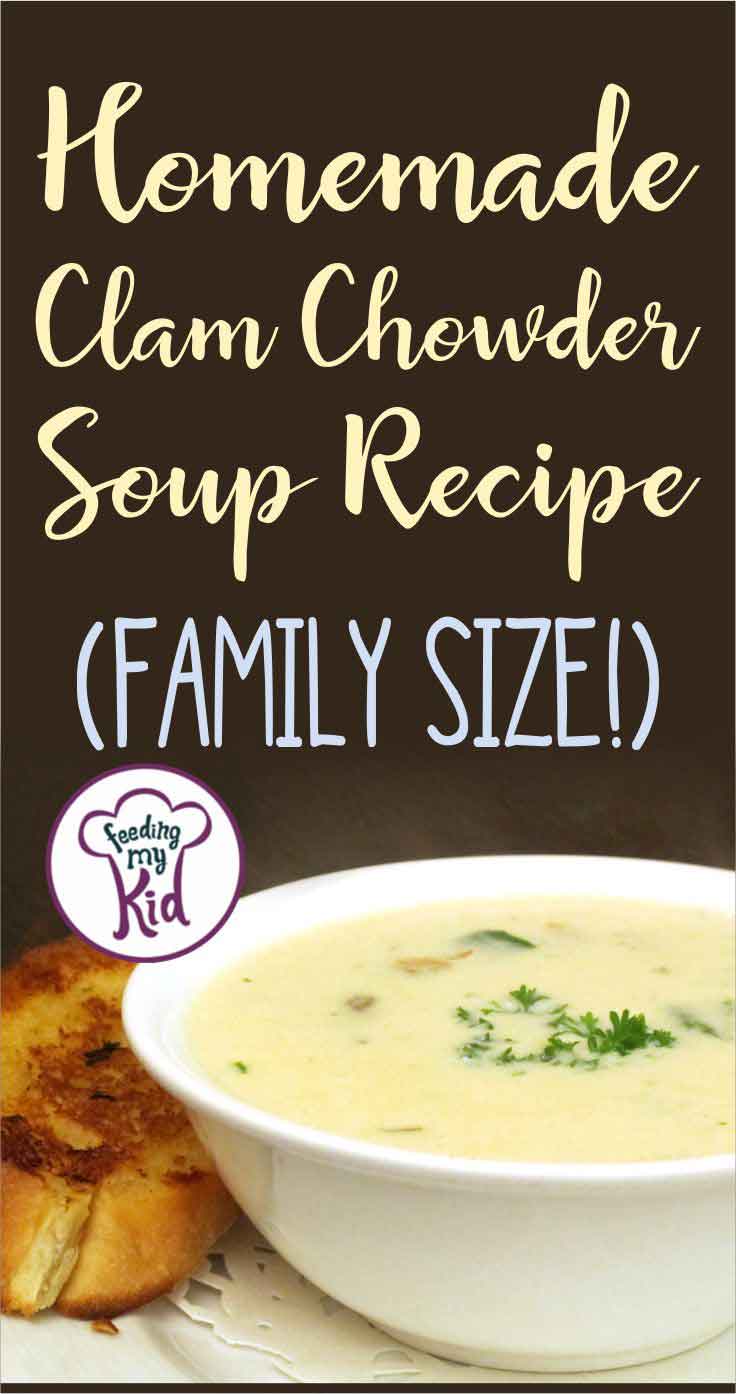 Clam chowder is a classic seafood dish! This clam chowder recipe has all the flavors of your favorite seafood restaurant except you don't pay almost five bucks a bowl!
Family Size Clam Chowder Recipe
Making a family sized soup is super cost effective!
You can have it for leftovers throughout the week or freeze and save for later.
Since this has dairy, I probably wouldn't freeze it for more than a month.
This clam chowder recipe is great just before seafood as an appetizer or as a meal on its own! If you'be never tried making clam chowder at home, you should!
It's not as hard as it looks and is super delicious.
Looking for More Soup Recipes?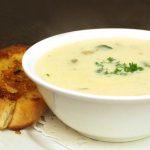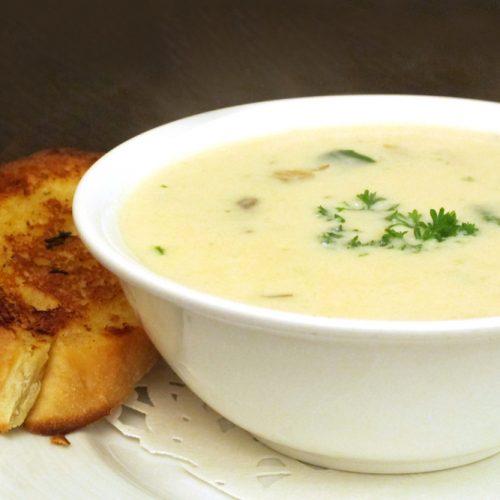 Clam Chowder Soup Recipe
Ingredients
2

cups

Vegetable stock or bone broth

2

cups

Milk

2

cups

Half and Half(replace with heavy cream and milk, if needed)

5

cans

6.5 oz Chopped clams (save the juice)

1

head

celery

1

Onion, diced

3

Russet potatoes

1

Bay Leaf

1/3

cup

Oat flour (replace amaranth flour, if needed)

5

garlic cloves

1

tbsp

olive oil

4

tbsp

ghee (replace with butter, if needed)

1.5

tsp

salt

1

tsp

Pepper

8

pieces

bacon
Instructions
In a large skillet, add one tbsp olive oil with the onions, garlic, celery, and potatoes over medium-high heat. Once coated with the butter, add in the reserved clam juice and enough water to cover everything and cook until tender.

Meanwhile, in a small skillet cook your bacon. Once done, break up into bits that will go in your soup.

While that cooks, you can start the cream sauce in a heavy sauce pan that will fit all your ingredients. Add the ghee and melt. Whisk in the oat flour little by little until it's smooth. Once combined, start to whisk in the half and half and then the milk. This will need to be stirred constantly until it starts to get thick.

Once everything starts coming together, you can add in your bone broth. You can bring this to a simmer and add your salt, pepper, and bay leaf. Allow the soup to simmer for 10 minutes.

Just before serving, add the bacon and clams and stir so it all gets distributed. Serve warm and enjoy!