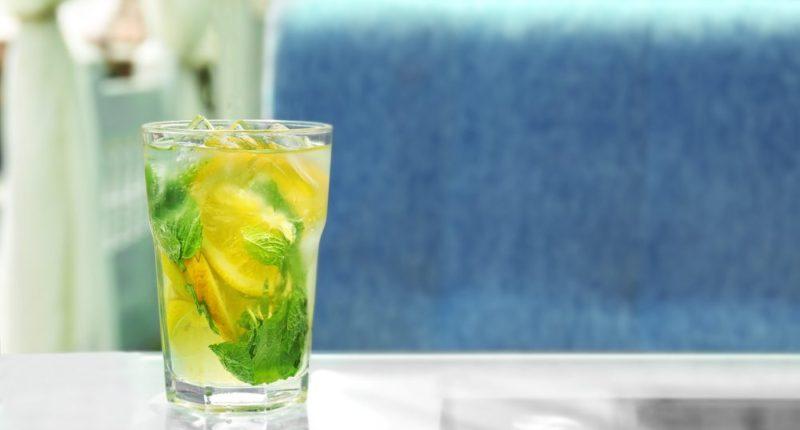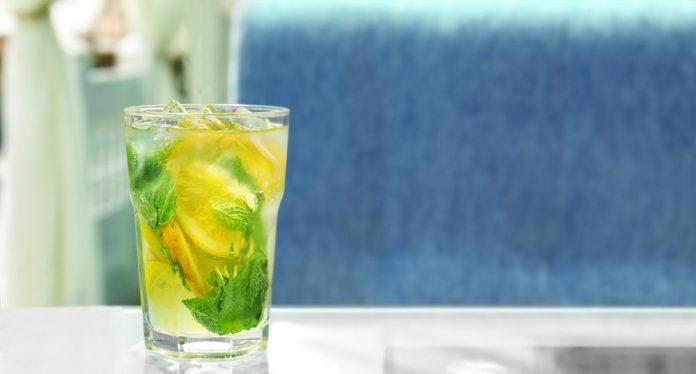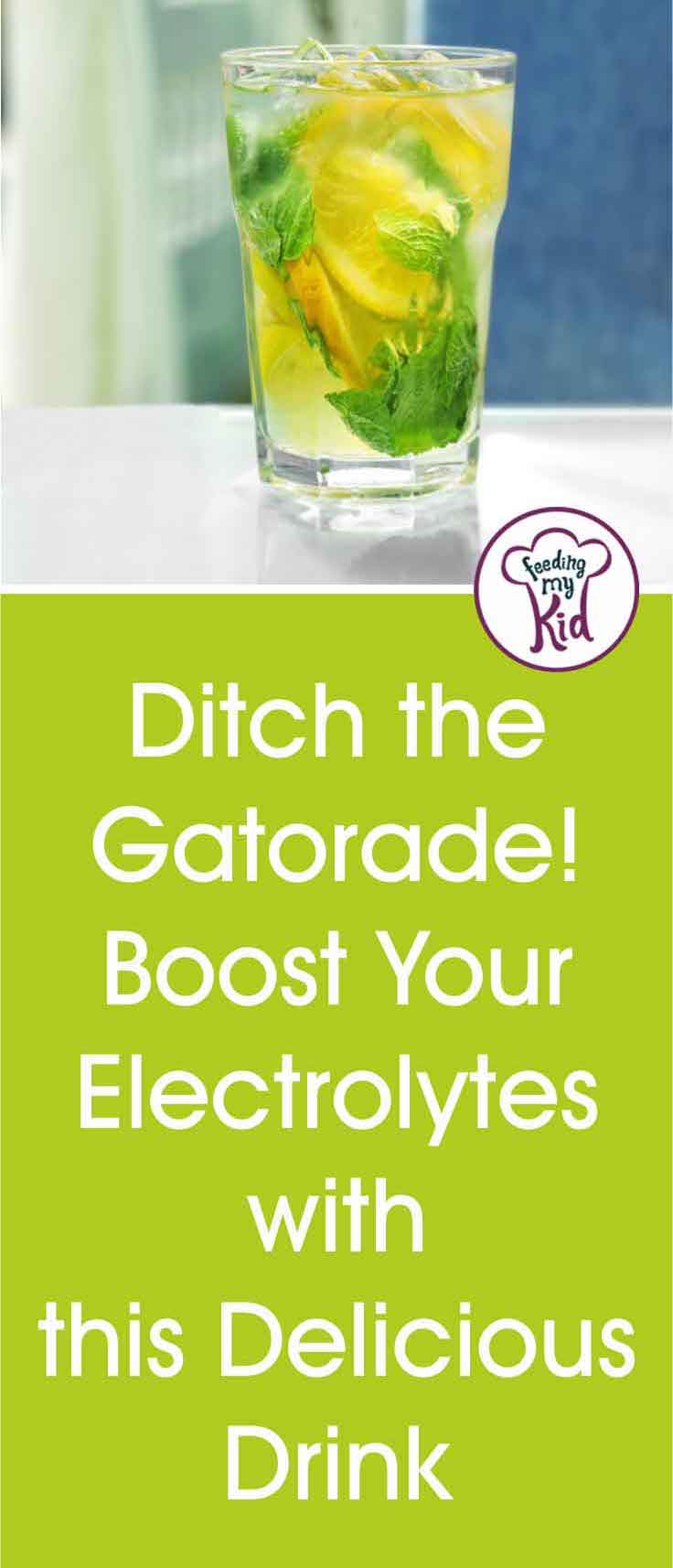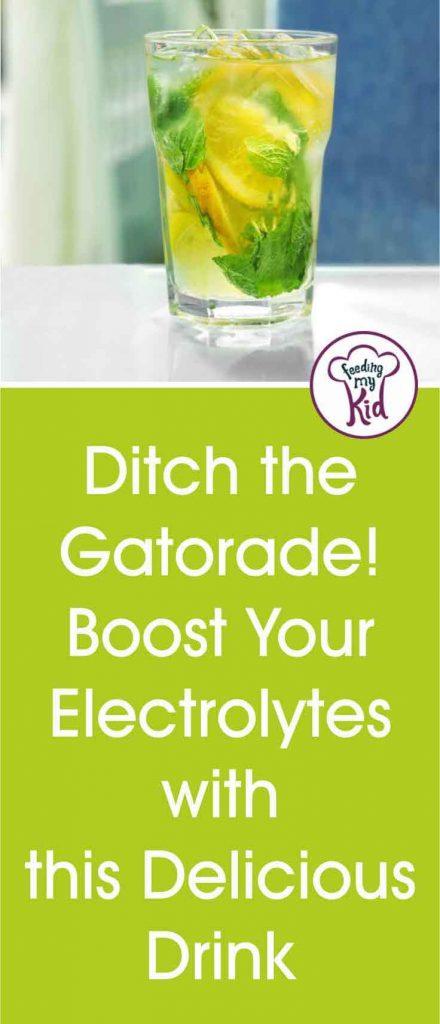 Here's a great recipe for a homemade electrolyte drink without all the added sugar!
Not only do sports drinks have monopotassium phosphate, which is also used as a fungicide and fertilizer, they also have artificial food coloring and are loaded in sugar.
Your kids can drink this after a long soccer practice or just from playing outside. Instead of drinking that sugar laden Gatorade, Powerade, or other sports drinks you can make this right at home! Plus, this is way more cost effective than the store-bought stuff.

You can add your favorite fruits for even more flavor! Make it different each time. See the recipe below.
Are Organic Sports Drinks Better?
Gatorade is coming out with an organic sports drink. While it's absolutely wonderful to have less artificial flavors, know that organic sugar in excessive amounts is still harmful.  A regular bottle of Gatorade has 39 grams of sugar, which is about 10 teaspoons of sugar since every 4 grams of sugar is 1 teaspoon.
According to the American Heart Association Kids Are Taking in 21 teaspoons of added sugar a day, when they should only have 3-4 teaspoons a day or less. 
Too Much Sugar Can:
Weaken Immune System

Autoimmune Diseases

Metabolic Syndrome

Stroke

Heart Disease

Alzheimers

Cause certain cancers to flourish 
Read more about the effects of sugar.
Here Are Additional Electrolytes Rich Foods:
Olives

Rye

Seaweed

Tomatoes

Lettuce

Celery

Chicken soup
Top 10 Potassium Rich Foods:
Pick fresh or dried fruits such as oranges, melons, raisins, prunes, bananas, 

Oranges

Melons

Raisins

Prunes  

Banana Sweet potatoes

Green leafy vegetables such as spinach and kale, peas, beans, and avocado

Coconut water

Kefir or yogurt (without added sugar)

White beans
Homemade Electrolyte Drink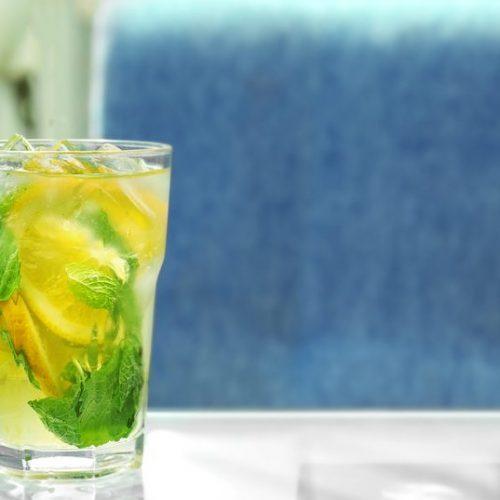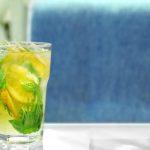 Citrus Electrolyte Drink (Sports Drink Replacement)
Here's a great recipe for a homemade electrolyte sports drink without all the added sugar!
Ingredients
1 1/2 to 2

cups

water

1/2

lemon

juice a lemon or orange

1/4

tsp

sea salt

2

tsp

honey
Instructions
Juice your lemon or orange

Add all your ingredients into your cup and mix well. You can use a mason jar or other container where you can keep the drink for up to a week.