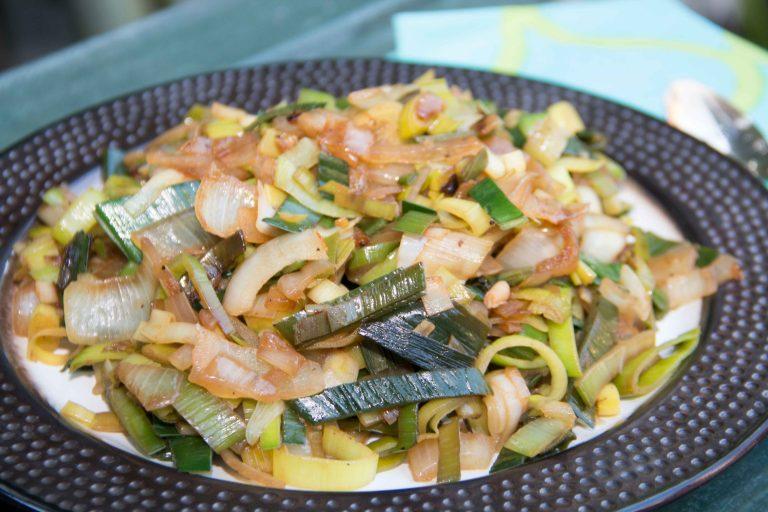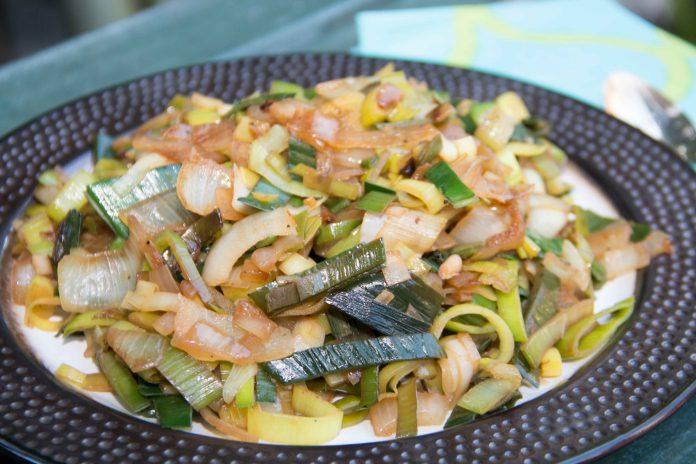 veggie


Leeks have a mild, onion-like taste. They're not quite as strong as an onion but have a nice bite to them. This leek recipe combines the mild flavor if leeks with the stronger flavor of white onions.
You Can Use Any Onion for This Leek Recipe
This leek recipe uses white onions but you can use red or Vidalia onions for a sweeter flavor. I just like the white onions here.
Make Sure to Clean Your Leaks Well
It's easy for leeks to have a lot of dirt inside the leaves. Check out this video to learn how to properly clean leeks.
This Would be Great With: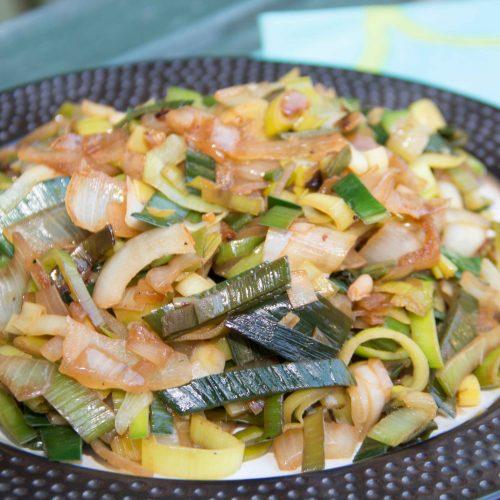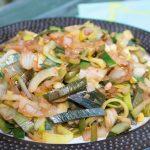 Sautéed Leeks with Onions
This leek recipe is to die for! It's so simple and easy to make. If you bought leeks and have no idea what to do with them, this recipe is for you.
Ingredients
1-2

leeks, sliced

1

medium

white onion, diced

1/4

tsp

salt

1/2

tsp

salt

1

tbsp

olive oil

optional: pine nuts for garnish
Instructions
In a medium pan, add the olive oil over medium-high heat. Add the diced onion and saute for 3-4 minutes until translucent.

Add the sliced leeks and cook for another 8-10 minutes until the leeks become fork tender. Season with salt and pepper. Garnish with pine nuts.