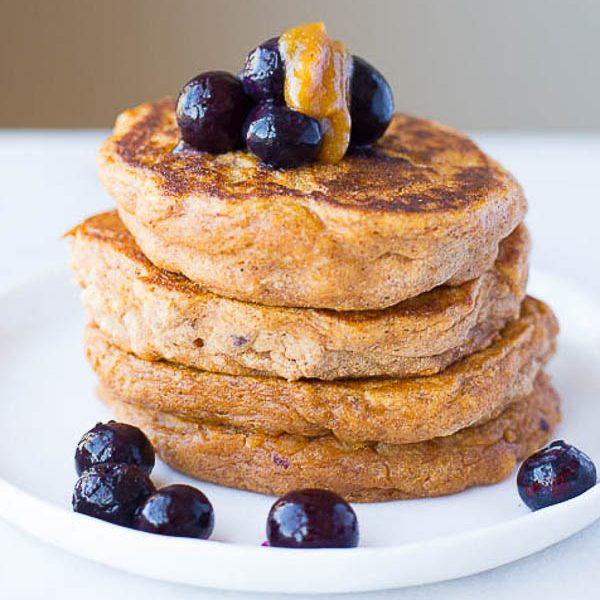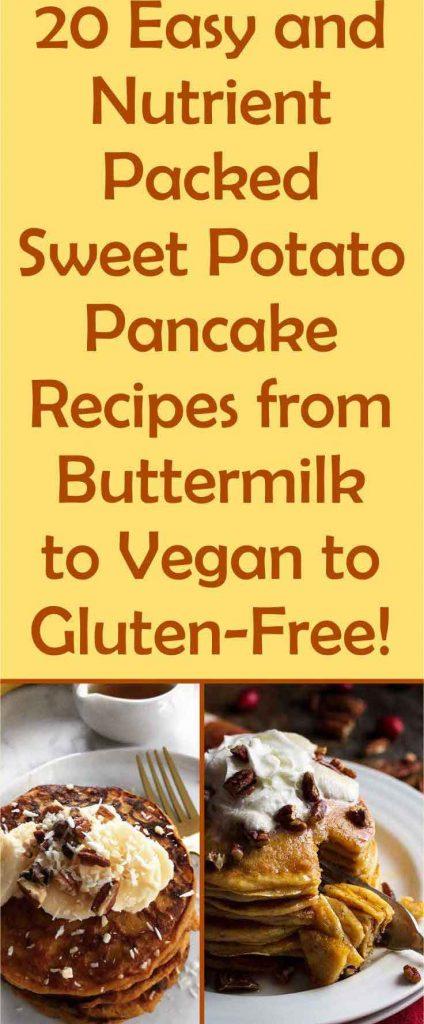 Sweet potatoes are a healthy and nutrient rich veggie! The consistency is super similar to pumpkin after it's baked and mashed, so if you've ever made pumpkin pancakes these sweet potato pancakes will be a breeze for you.
First time making sweet potato pancakes? These are as easy as the boxed recipes but healthier! You got this.
Sweet Potato Pancakes are Healthy and Nutrient Dense
You can sub in alternative flours instead of bleached, all-purpose flour. And, since sweet potatoes are naturally sweet, you can even reduce the amount of sugar, and ditch syrup for an even healthier breakfast. Instead of syrup, try some peanut butter or almond butter.
Trust me, you'll love your pancakes like this. Ever since I've started eating pancakes with almond butter instead of syrup, I haven't looked back. Since syrup is so sticky and sugar filled, you won't need to clean up sticky kids and you won't have a sluggish feel after this breakfast. Win!
For More Healthy Breakfast Ideas:
Gluten-Free Sweet Potato Pancake Recipe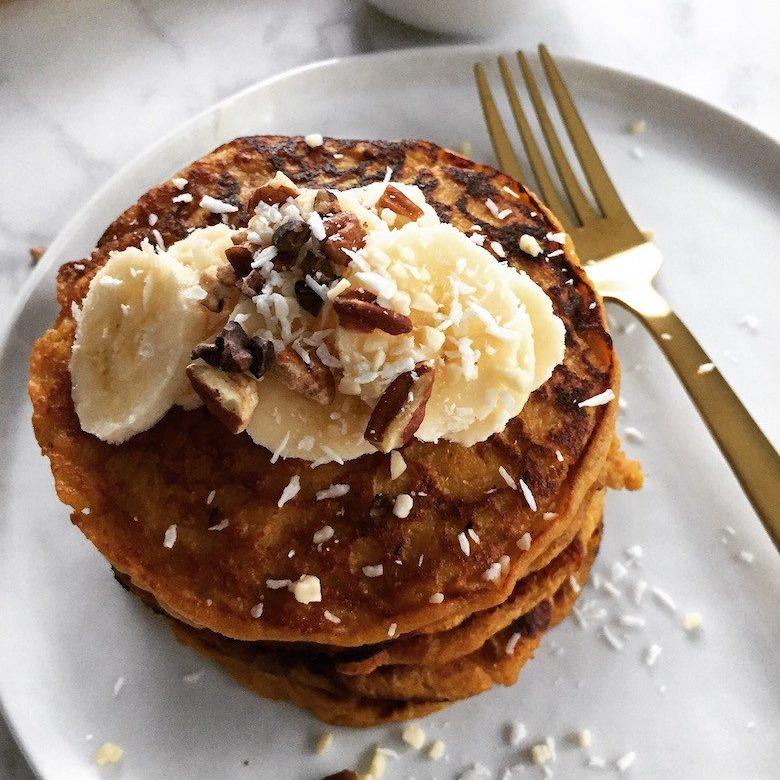 image credit: realandvibrant
Get the recipe here for this Gluten-Free Sweet Potato Pancake Recipe
Sweet Potato Paleo Pancake Recipe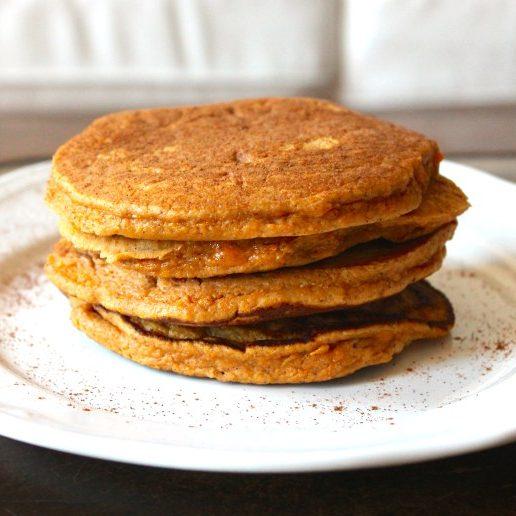 image credit: smilesandwich / Jordan
Get the recipe here for this Sweet Potato Paleo Pancakes
Sweet Potato Oat Pancakes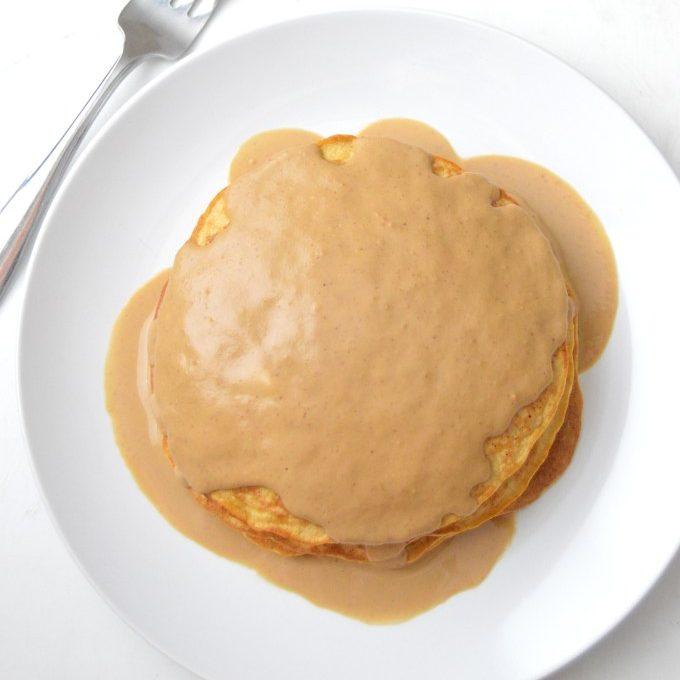 image credit: chocolatesalad
Get the recipe here for this Sweet Potato Oat Pancakes
Sweet Potato Pecan Pancakes With Praline Butter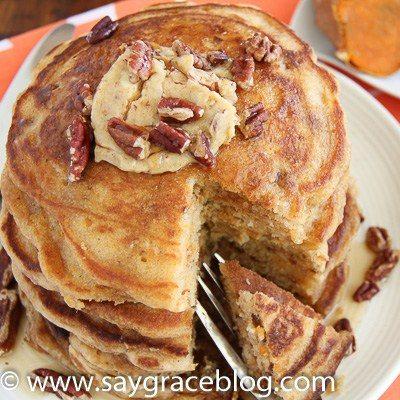 image credit: saygraceblog
Get the recipe here for this Sweet Potato Pecan Pancakes With Praline Butter
Sweet Potato Greek Yogurt Pancake Recipe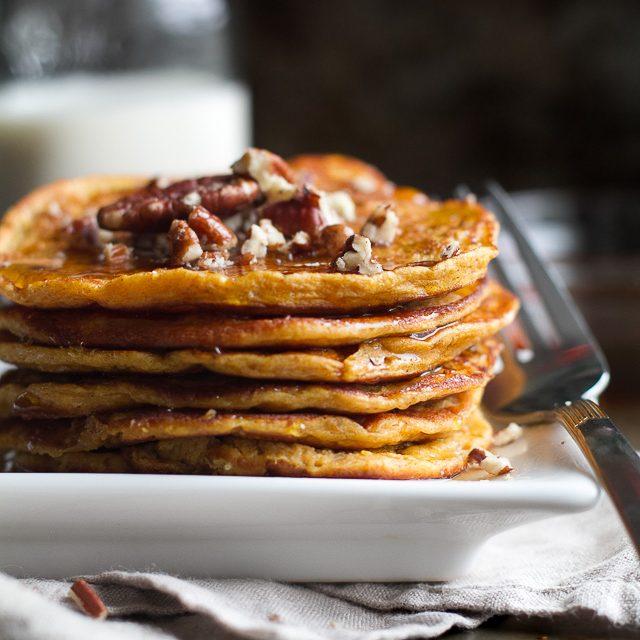 image credit: runningwithspoons / Amanda
Get the recipe here for this Sweet Potato Greek Yogurt Pancakes
Sweet Potato Pancake Recipe With Marshmallow Sauce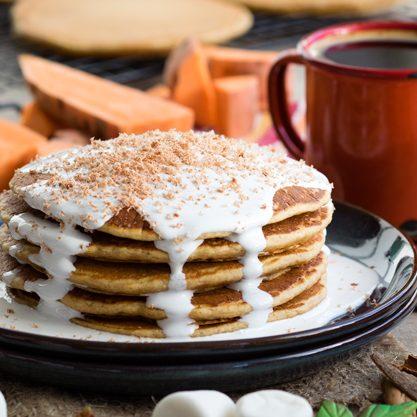 image credit: theworktop / Tina
Get the recipe here for this Sweet Potato Pancake Recipe With Marshmallow Sauce
Chai-Spiced Sweet Potato Pancake Recipe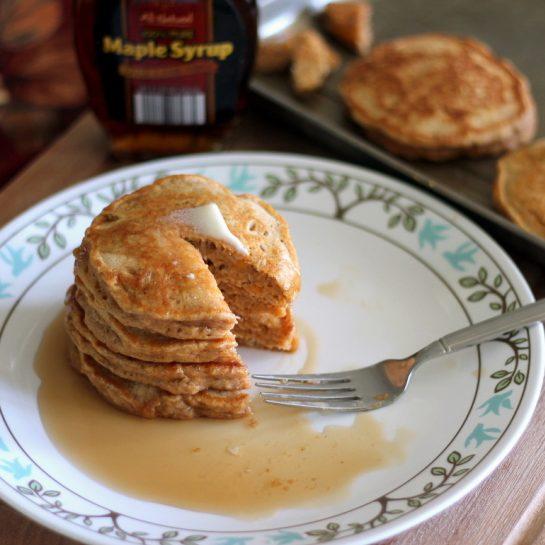 image credit: ambitiouskitchen / Monique
Get the recipe here for this Chai-Spiced Sweet Potato Pancake Recipe
Sweet Potato Pancakes With Peanut Butter Maple Syrup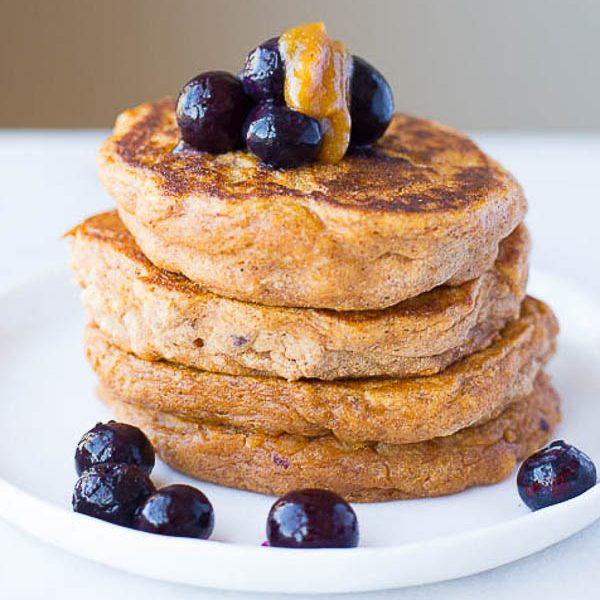 image credit: fooduzzi / Alexa Peduzz
Get the recipe here for this Sweet Potato Pancake Recipe With Peanut Butter Maple Syrup
Vegan Sweet Potato Pancakes With Orange Infused Maple Syrup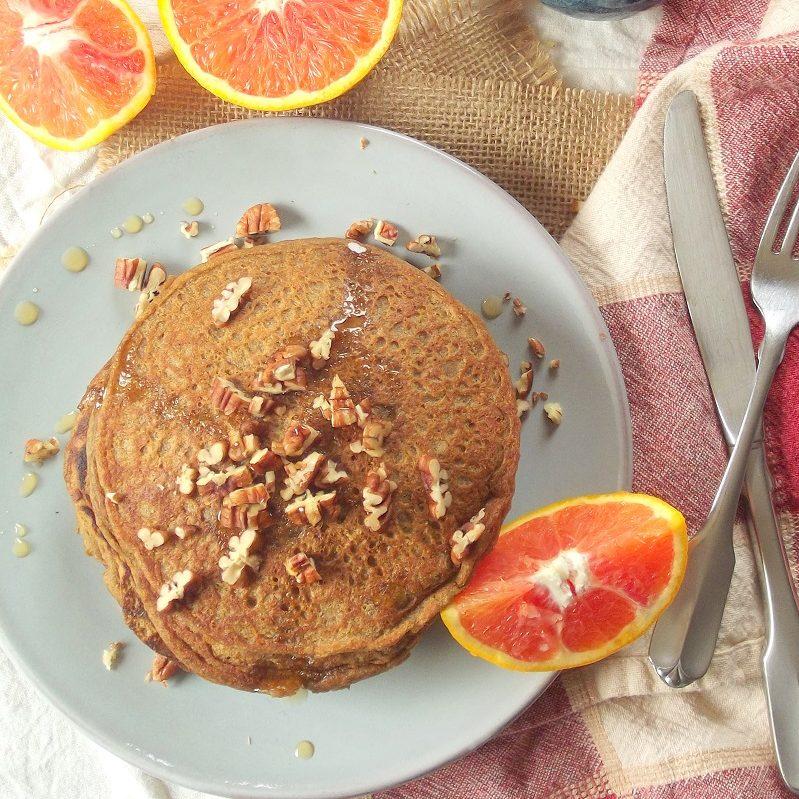 image credit: connoisseurusveg / Alissa
Get the recipe here for this Vegan Sweet Potato Pancake Recipe With Orange Infused Maple Syrup
2-Ingredient Sweet Potato Cakes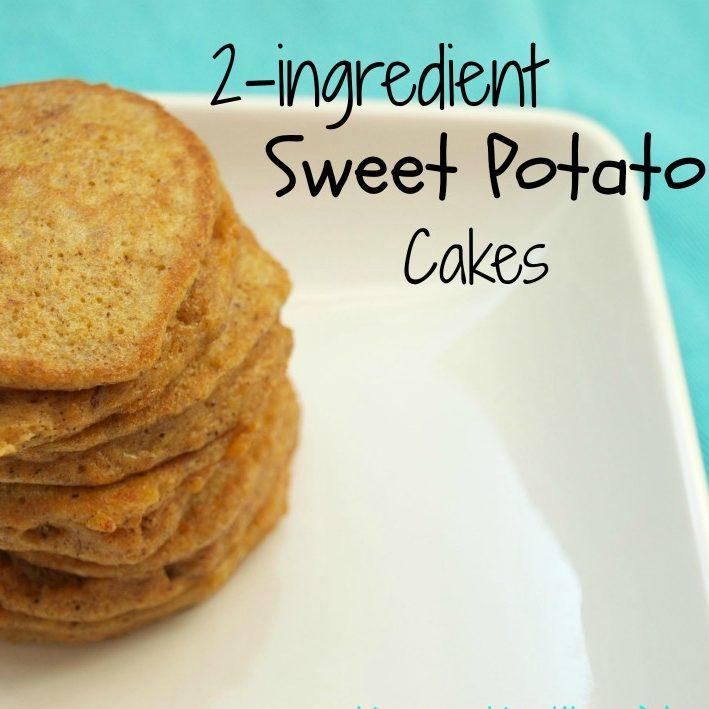 image credit: happyhealthymama / Maryea
Get the recipe here for this 2-Ingredient Sweet Potato Cakes
Sweet Potato Pecan Pancakes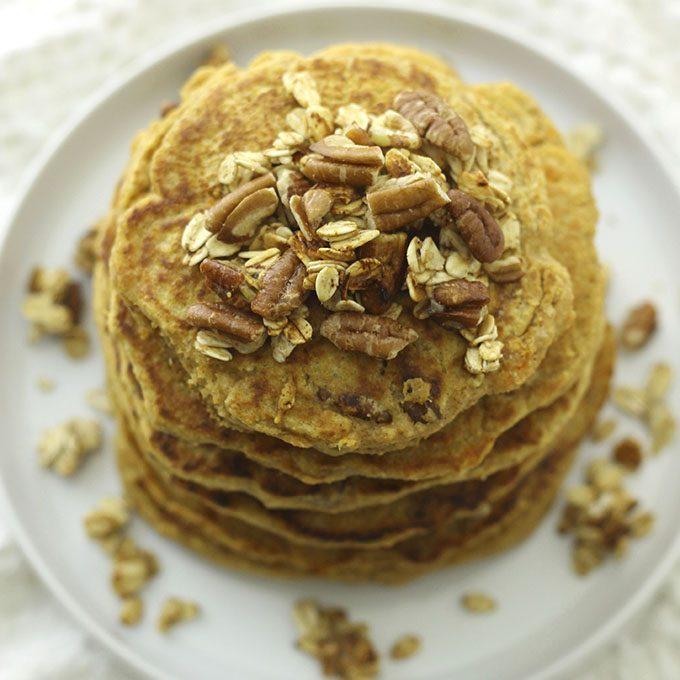 image credit: thehealthymaven / Davida
Get the recipe here for this Sweet Potato Pecan Pancakes
Sweet Potato Buttermilk Pancakes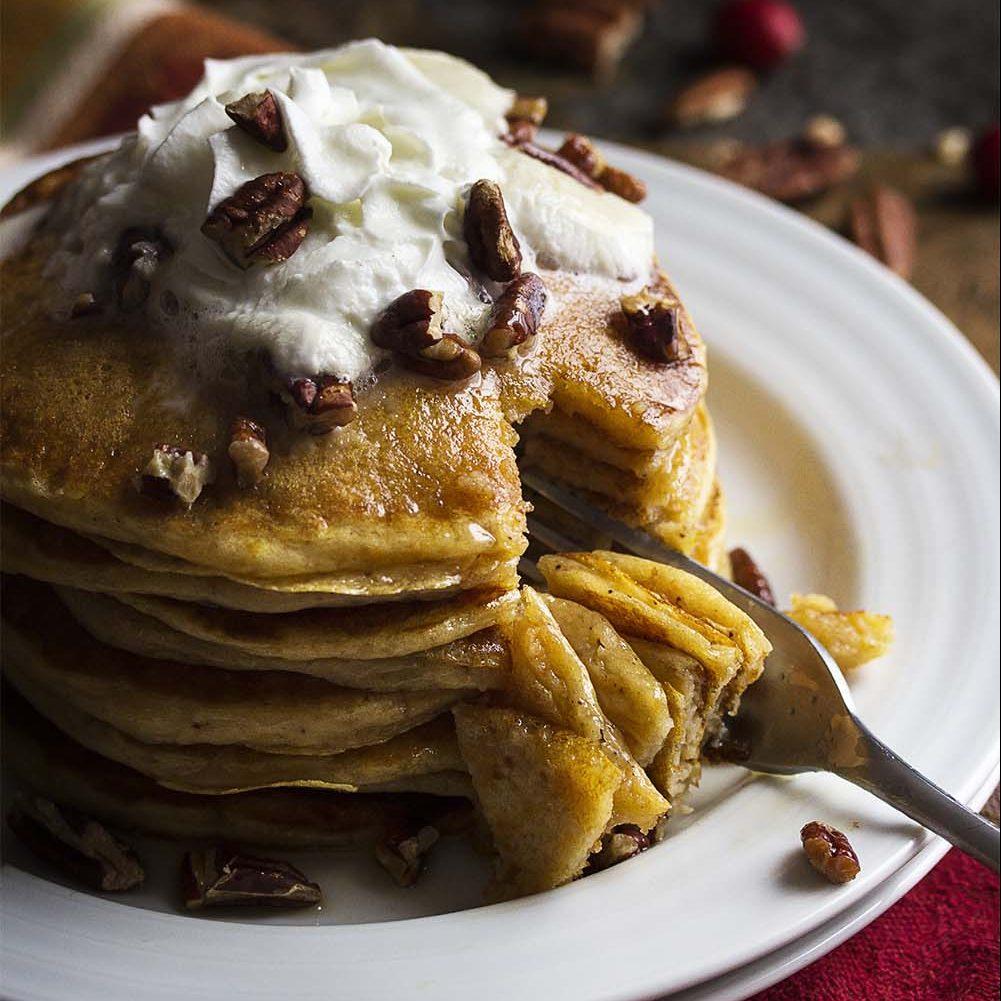 image credit: justalittlebitofbacon
Get the recipe here for this Sweet Potato Buttermilk Pancakes
Sweet Potato Pancake Recipe with Cinnamon Cream Syrup

image credit: frame.bloglovin
Get the recipe here for this Sweet Potato Pancake Recipe with Cinnamon Cream Syrup
Purple Sweet Potato Pancake Recipe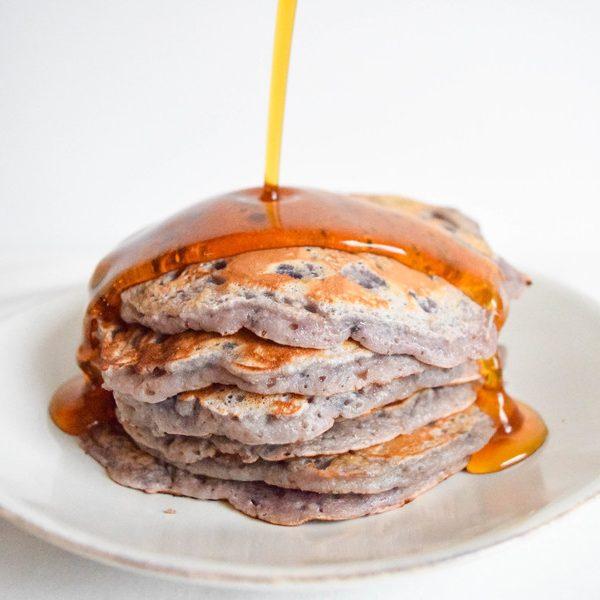 image credit: sweet-sundays / Charlotte
Get the recipe here for this Purple Sweet Potato Pancake Recipe
Oatmeal Purple Sweet Potato Pancake Recipe with Blueberries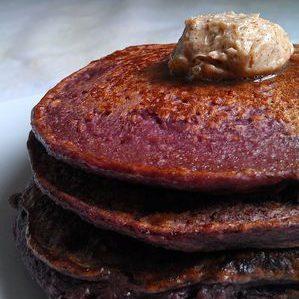 image credit: food52
Get the recipe here for this Oatmeal Purple Sweet Potato Pancake Recipe with Blueberries
Sweet Potato Maple Pie Pancakes With Candied Walnuts And Marshmallows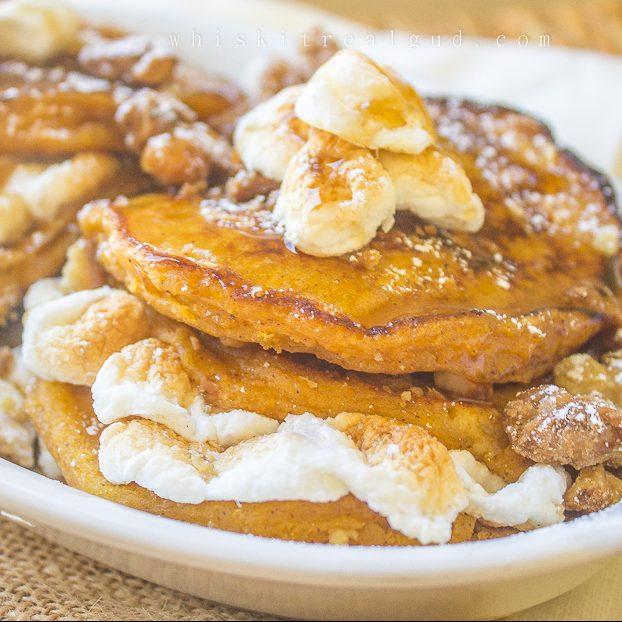 image credit: whiskitrealgud / April
Get the recipe here for this Sweet Potato Maple Pie Pancakes With Candied Walnuts And Marshmallows
Sweet Potato Bacon Pancakes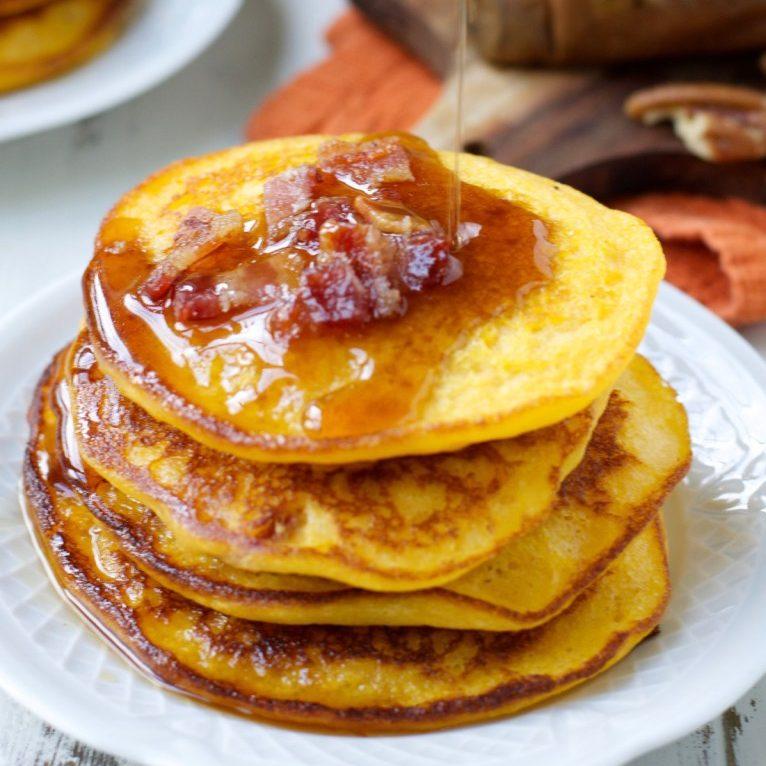 image credit: maebells / Annie
Get the recipe here for this Sweet Potato Bacon Pancakes
Buttermilk Sweet Potato Pancake Recipe With Coconut Whipped Cream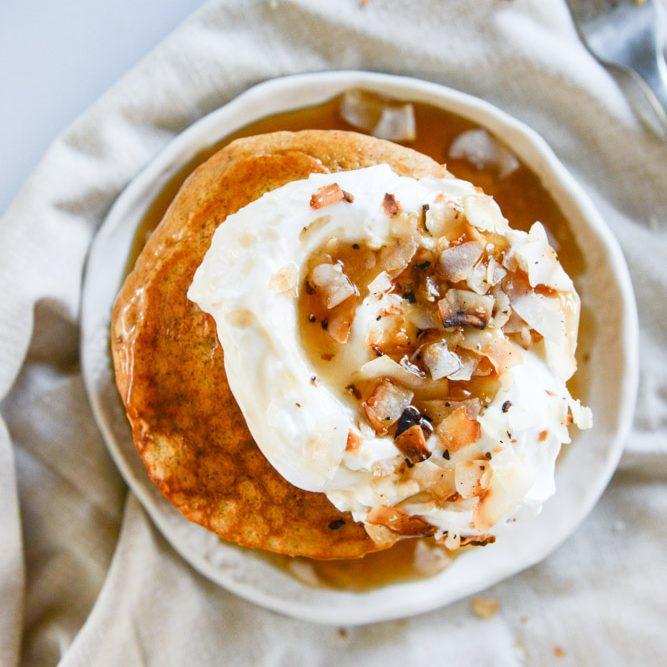 image credit: howsweeteats / Jessica
Get the recipe here for this Buttermilk Sweet Potato Pancake Recipe With Coconut Whipped Cream
Sweet Potato Pancake Recipe with Yogurt and Date Paste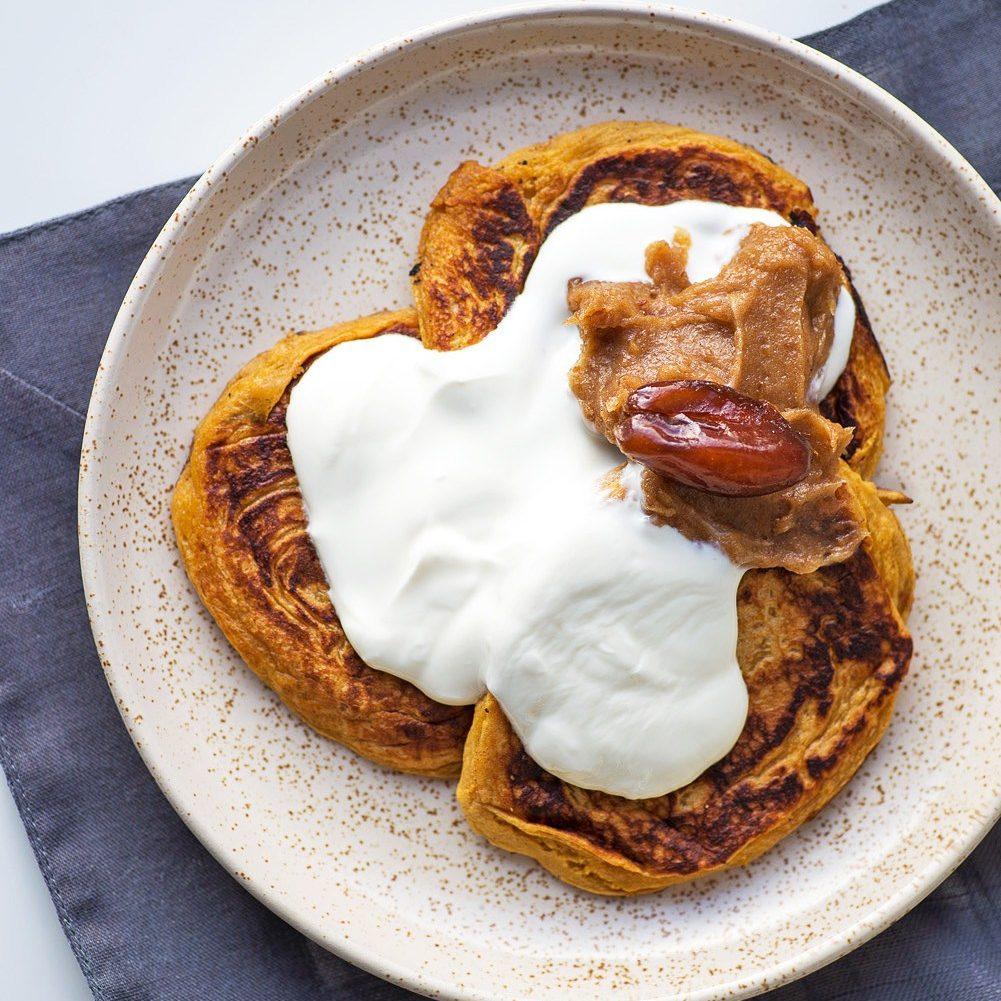 image credit: mondomulia
Get the recipe here for this Sweet Potato Pancake Recipe with Yogurt and Date Paste
Sweet Potato Pancakes with Cinnamon Honey Butter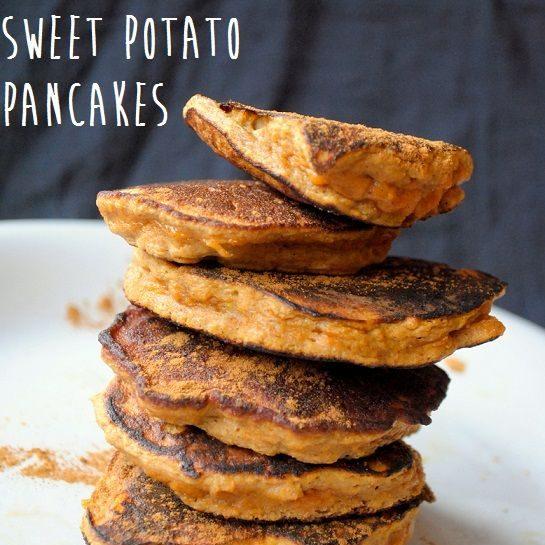 image credit: turningclockback / Diane
Get the recipe here for this Sweet Potato Pancake Recipe with Cinnamon Honey Butter