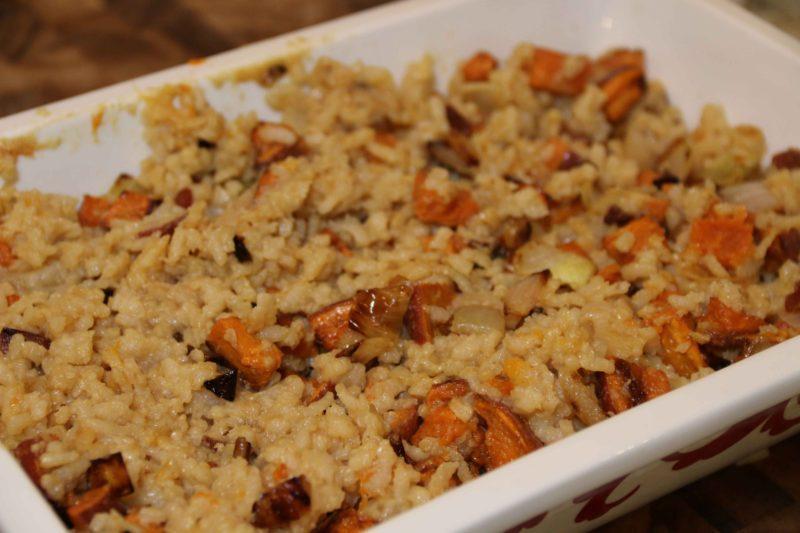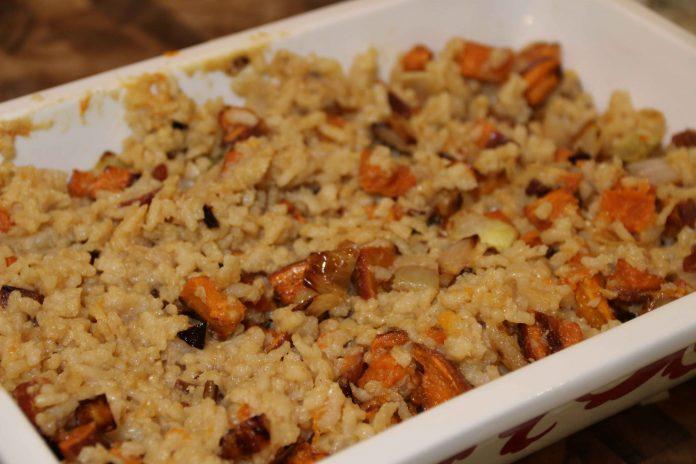 Sweet Potato Risotto is Totally Worth the Wait
If you've ever made risotto before, you know that it can be time-consuming. I love making risotto for special occasions, like Passover or a family member's birthday. If you've never made homemade risotto, you gotta try it at least once. And once you've mastered the classic recipe, you should try this sweet and savory sweet potato risotto.
Why Sweet Potato?
I love sweet potatoes. They're filled with vitamins and minerals but they're also delicious. when you roast them in the oven before hand, their sweetness really comes out and they get that yummy roasted flavor.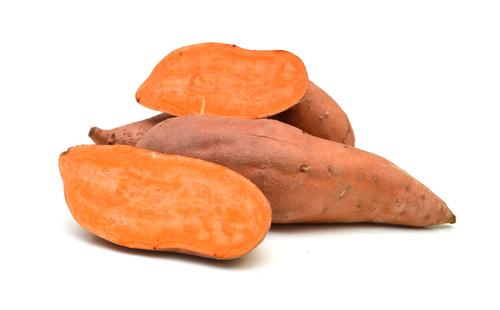 In this dish, the sweet potato and the creamy, saltiness of the risotto marry so well. I love adding sweet potato to almost anything, but it goes really well in this dish.
Try making this sweet potato risotto over the weekend when you have lots of time. I promise you, you won't regret making this flavorful dish.
Try this orange honey roasted chicken as the main dish for this sweet potato risotto.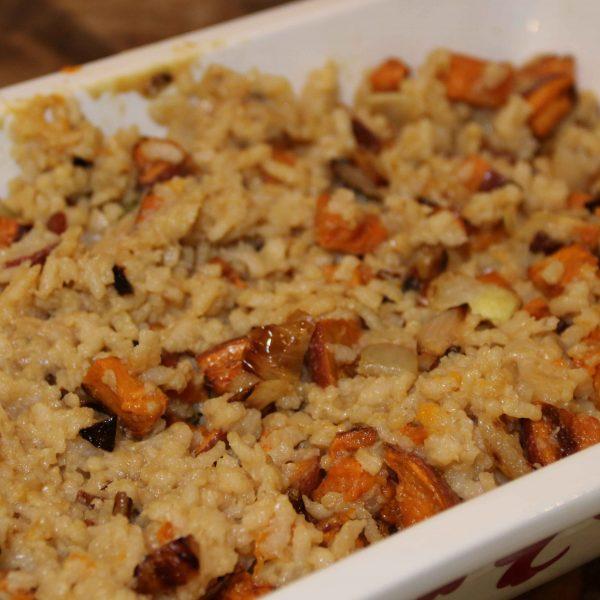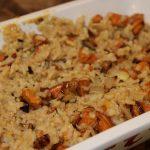 Sweet Potato Risotto
I mixed the sweet flavor of a sweet potato and the creaminess of risotto to create this yummy side dish. Perfect for Passover!
Ingredients
1

lb

sweet potato, diced in 1/4 pieces

1/3

cup

shallots

3

tbsp

olive oil

2

tbsp

butter

1

tbsp

minced garlic

1/2

tsp

salt

1/4

tsp

ground Black Pepper

1

cup

Arborio rice

1/2

cup

white wine

like Pinot Grigio

3

cups

chicken or vegetable stock

1/2

cup

grated parmesan cheese

2

tbsp

fresh parsley
Instructions
Preheat oven to 425 degrees. In a baking pan, place the potatoes, shallot, butter and garlic. Season with salt and pepper and then add in 1 tbsp olive oil making, sure each piece is well coated. Bake for 20 minutes, flipping at the 10-minute mark.

In a medium pot, add 1 tbsp of oil over medium-high heat. Add rice and stir until each piece is coated in the oil. Don't let it brown! Add wine and stir until rice soaks it all up.

Reduce the heat to medium-low. Here, you add your stock a 1/4 cup at a time, waiting until each addition has evaporated and has soaked into the rice, but careful not to let the rice dry up completely.

After your final addition of the stock is complete and it has been mostly soaked up by the rice, add the cooked sweet potatoes. Stir carefully making sure not to overcook, causing the rice to get mushy.

Remove from heat and stir in parmesan and 2 tbsp of butter. Last, stir in the parsley. Cover and let it sit for 3-5 minutes to allow the texture to get creamy. Top with pepper and enjoy!