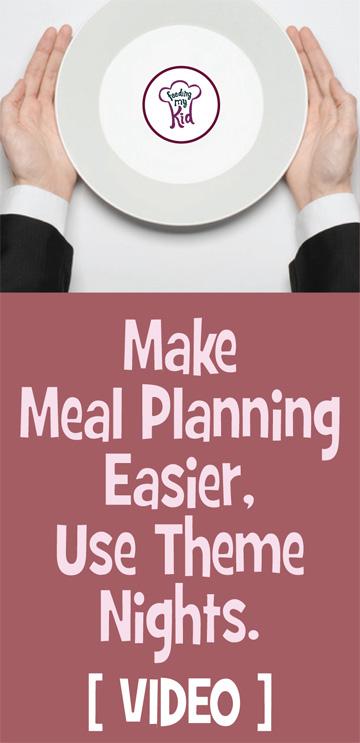 Checkout this great video for some inspiration! Getting kids to eat their vegetables doesn't have to be hard. An easy and fun way to get your fussy eater to eat foods they normally wouldn't even want to touch is to create really engaging theme nights.
There are tons of great and exciting menu options that you can find (and that we've found just for you!) to get out of the drabness of mealtime routine and start having fun at dinner!
Benefits of Theming
It's been shown that the more kids are exposed to new dishes, the more likely they are at trying new foods. Making mealtime both enticing and a tradition can help drop your child's guard and get him to have a taste of foods that he normally would never even want.
Here are Some Amazing Theme Night Ideas!
Also check out our other videos:

The information on this website is designed for educational and/or entertainment purposes only. The information provided is not intended to be a substitute for informed medical advice or care. Please consult a doctor with any questions or concerns regarding your child's condition. You should not use this information to diagnose or treat any health problems or illnesses.